Aidan's so into wearing hats now.

He simply refuses to take it off even when he's perspiring so much in the heat..



Here's the pics taken at Lina
manichon's babe - Chloe's 2 year old birthday party. Aidan definitely enjoyed himself..he ate so much and had so much fun with the activities that Lina had planned for the li' kiddos and best of all, he enjoyed the food especially the birthday cake. Can't write much since I'm at work (it's lunch break) so just loads of pics to show!





heh..he looks like a li' bear here :)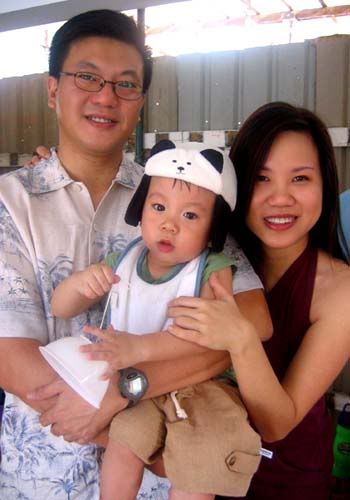 Family pic :) I still think he looks a li' like me..:P


Adjusting Aidan's pants after it almost dropped off..:P



Li' Chloe looking forlornly at her mommy (she wanted to touch the cake!)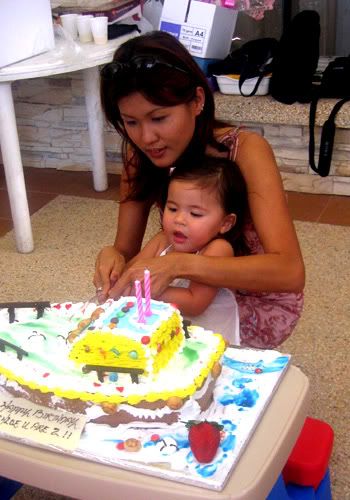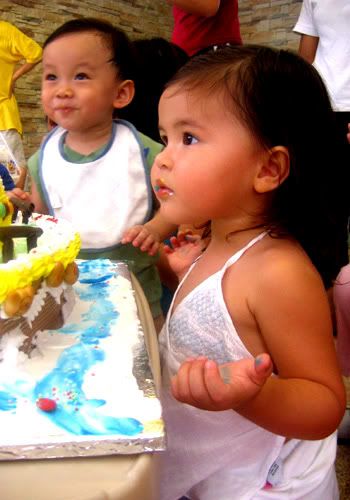 :)


my li' boy couldn't tahan anymore and attacked the big red strawberry!


yum yum~~


the 2 boys enjoying their cake~!


Pretty li' chloe on the bouncy castle


another pic of chloe from her mommy's cam..