*sigh* I'm just not meant to sleep early....
This is not the first time it happened. Whenever I decide to call it an early night and go to bed early (abt 9/10pm), I'll be woken up in the early morning (usually by the sound of someone snoring *sob*), most of the time about 3 to 4am and just can't get back to sleep immediately! And by the time I finally do, it will be almost 6am and when the alarm starts ringing at 7am, I'll be so damn shack. It's sooooooo exasperating!! I guess my system is simply not used to me sleeping early. I should just stay my insomniac self and sleep at 1++ am everyday.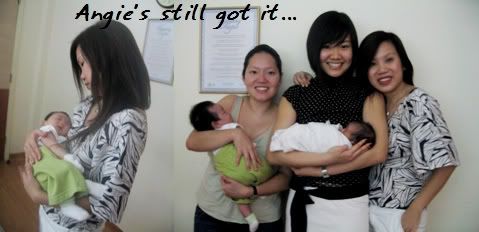 Pei Fen
took this pic of me when we went to beo
Jean
's newborne, Baby Zoe yesterday..Man, I look so maternal. Just can't help remembering those times when Aidan was that small. Was good catching up with the new mommys and the extremely clucky soon-to-be married chabor..I like their company loads =)
The star of the day...Zoe Fynn Wee!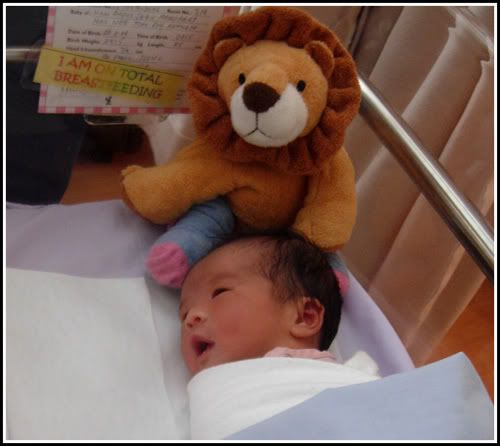 (
Collapse
)