We're both wearing the same tees which I bought from Goldcoast. Hubby said that we were the most unqualified persons to wear the tees since both Aidan & I don't know how to swim :P

Aidan's much better now..Doc said that to be safe, we should only let him return to school next Tuesday. As expected, it took about a week for him to recover from hfmd. Am glad that the trying period is over. He still has a cough though..I guess it's also coz we've been giving him too much icecream to soothe his sore throat.. Poor Nenita didn't have much sleep because he woke up so often during the nights for almost 6 days in a row. Poor woman looks so haggard now and people may think we are mistrreating her.Will be giving her an extra day off this week to make it up to her.

Again, thanks you guys for the get-well msgs on lj and smses..I really appreciate it :)



Weekend pics..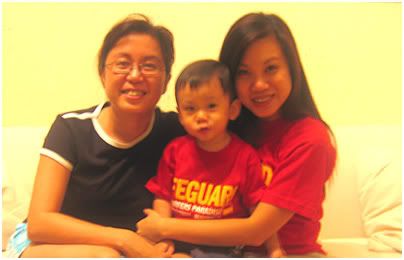 @my sis's place..
Bugger was so happy to be able to get out of the house..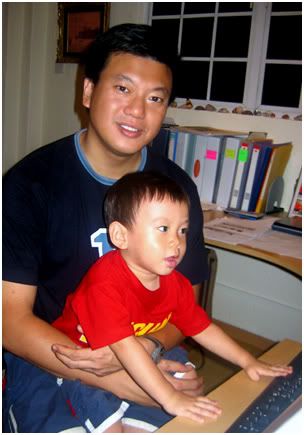 Aidan insisting on playing with the pc..
****************************************
*****
It was Bibi's daughter one year old celebration on Saturday
We went w/out Aidan because we wanted to play safe as there were quite a few kids there..
Here's the new baby Leanne, sleeping so sweetly :)
Happy One Month Old li' babe!
And some pics of the not-so-sick one watching Singapore Idol..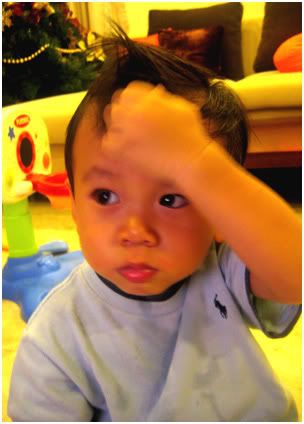 ****************************************

************************


Update on job status..
Well, the list is STILL not out yet..! Latest rumour is that it should be on the 7 Dec..before the press release of the Renci Charity Show..Man, the wait is killing most of us..What's worse is that there's hardly any work to be done now...I rather be busy than inactive..very sian!

Went for several internal interviews..for different positions. I have no idea how it went and whether I was shortlisted at all..and keeping my fingers crossed especially for one marketing/promotions mgr post.

My colleague Ginger brought her cam to the office on Friday decided that we should take some pics for memory sake especially since most of us won't be working together soon..Realised that I'd never taken any office pics before till then..Here's some of the pics :)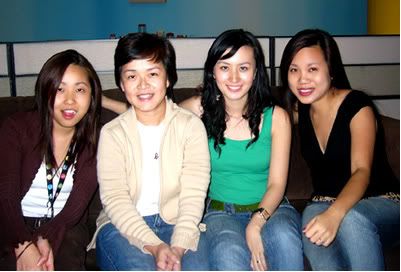 With my colleagues, Jessmei, Suming and Ginger..
That's Corrine on the far right..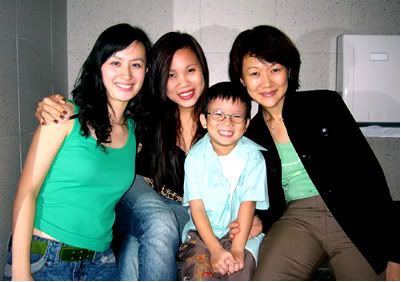 Wendy (far right) took her kid, Gabriel to work coz there was no school that day .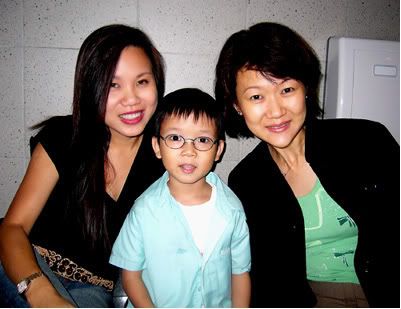 Cute Gabriel looks a li' like Harry Potter eh :)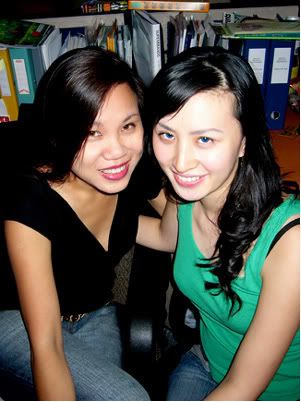 hiaks..we look like ghosts here..
both of us are wearing colored contacts :P