Haven't posted pics of my li' one for a while..:)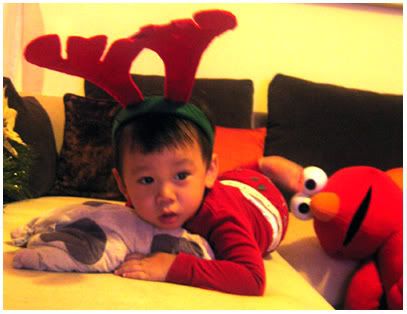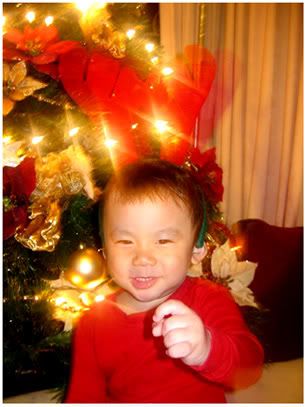 the smiley reindeer~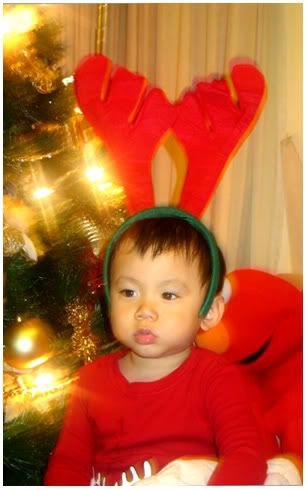 suddenly so serious..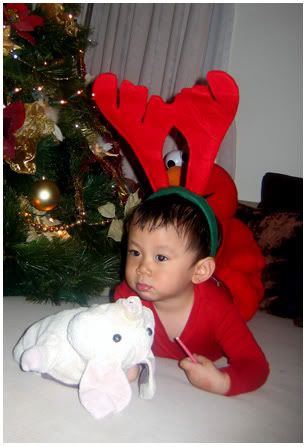 :)

****************************************

*******************


Overheard in the lift at SPH main office yesterday..
(There were 2 separate meetings held that day..one for those who were going to MCTV where they were meeting their soon-to-be heads at MCTV and those transferred to SPH were to meet the Marketing Director)

Guy 1 : "Le transfer ke ti kor ah (translate : which division are u transfered to)?
Guy 2 : "CNA lor!"
Guy 1 : "Ah? Ke CNA chor simi??" (translate : Ah? What will u be doing at CNA?")
Guy 2 : "Err 'Get Real lor! wu Diana Ser lor!"
Guy 1 "Orrrrh..ee dua dua liap eh hor!" (don't think I need to translate this..)

Heh..the 2 guys were obviously from the production side, probably cameramen for Ch U..