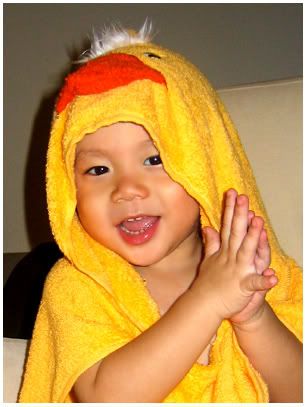 Haven't been blogging much lately..Not that I've been swamped with work but I'm just exhausted by the end of the day. Probably 'coz I'm trying to be on time at work (8.30am) since the company is quite strict on punctuality. Not much energy at the end of the day to read & comment on my friends' page and update..

Work's fine..first week after orientation was spent learning the SOPs and my boss handling over some projects to me. Looking forward to working on the mega-events :)

Well, think I'd better not write too much about work/company.. there's a case of someone who was fired over blogging 'coz he wrote about his company and that had 'brought them disrepute'. Wonder whether someone like that will happen in Singapore...


**********************

Some pics of my li' bugger in his duckie bathrobe :)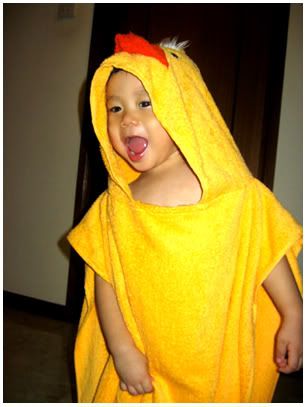 A birdie and *coff* his li' birdie~
(that's what he was doing after he ran out of the bathroom)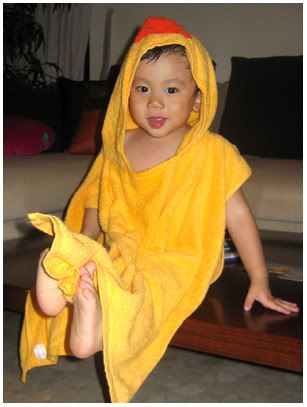 :)



Aidan started coughing quite badly on Sunday..brought him to the doctor & he detected some wheezing suspected that Aidan has asthma. When queried about our medical history and knowing that both hubby and I had childhood asthma, he said that it was most likely that Aidan has it too *sigh*. The poor boy struggled and cried when the doc was using the nebulizer to deliver the asthma medication to him and after that, he ran to the door of the clinic, demanding to be let out!

The good thing was that the medication worked really fast and by the next day, he was hardly coughing and breathing much better. But when he was exerted himself too much while playing, he'll get into a coughing fit..so we are trying our best not to play with him too much but easier said than done..The boy is still so active and cheerful though)..

Hopefully, his asthma would be quite mild..Mine was when i was young.. Us 4 kids had it but only my bro's case was the most serious. I recall him having many bouts of serious asthma and he'll have difficulty sleeping due to it and mom being vexed over his illness. Can totally understand now how she'd been feeling then..(I remember we were jealous of all the attention bro was getting then..)


****************

Some pics taken on Sunday at
ashleyneo
's daughter Tiffany bday party. I think this should be the last kiddy party since she's the youngest of the lot!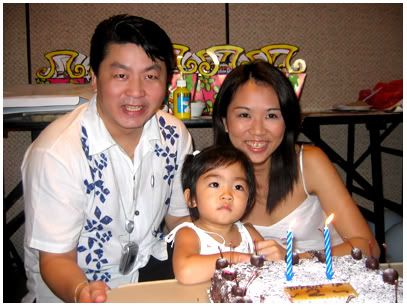 Proud parents with their darling girl, Tiffany..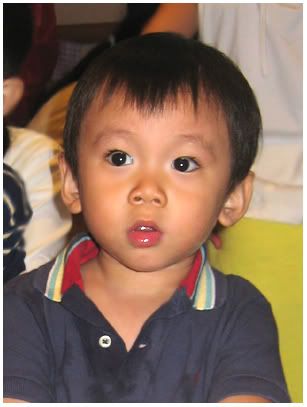 Aidan staring at the big chocolate cake..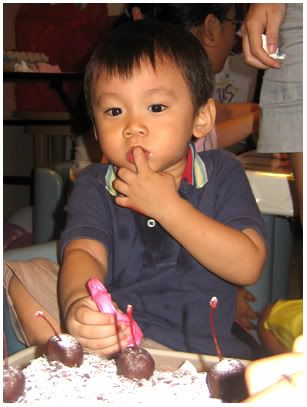 My greedy boy! He actually asked one of the moms to help place a chair next to the cake table so that he can be sitting next to it..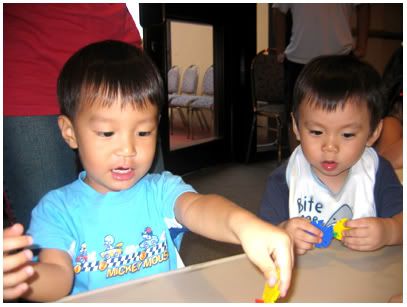 with
jinsiew
's Gabe :)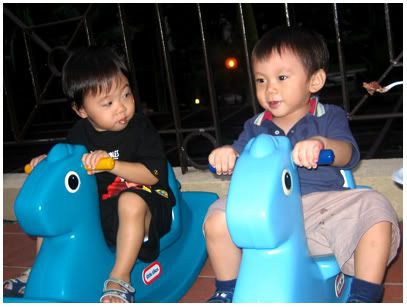 Horsing ard with
Ethan
With
koalababy
's Evan on the slide.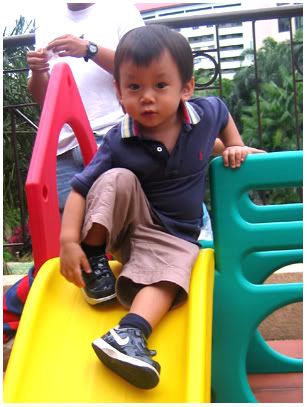 :)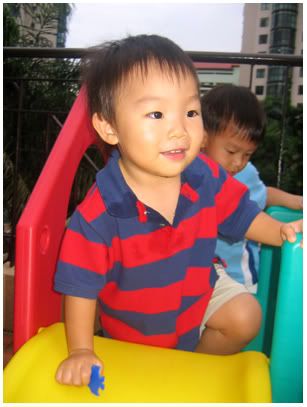 bbhome
's Li Ryan~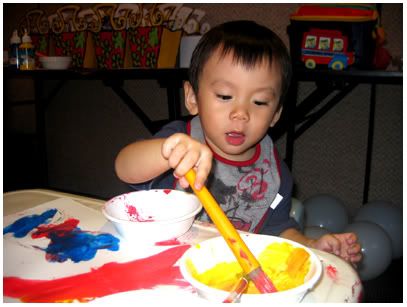 Painting time!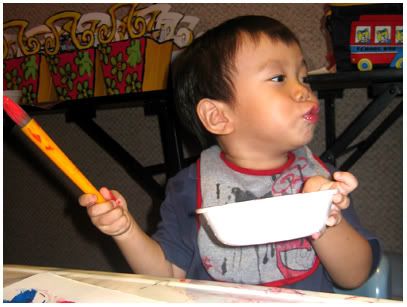 *choot choot*..babe in the house..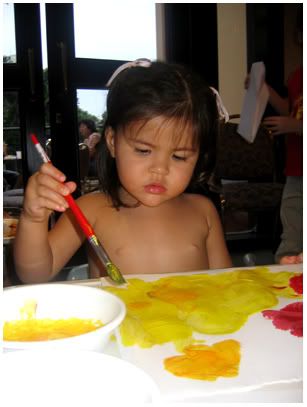 Nekked somemore ;P..That's
manichon
's Chloe..
</b>