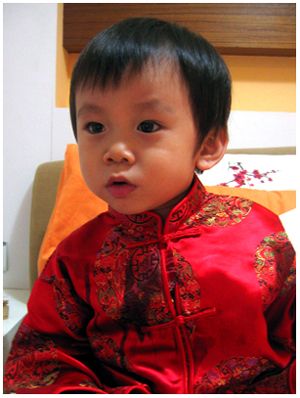 This year, Aidan had sooooo many chinese costumes to wear. Hubby bought 2 from Vietnam when he was there for business, my mom got 2 more from Shanghai when she was there for a holiday and my sis-in-law Jen got him another suit when she was in China for a biz trip too..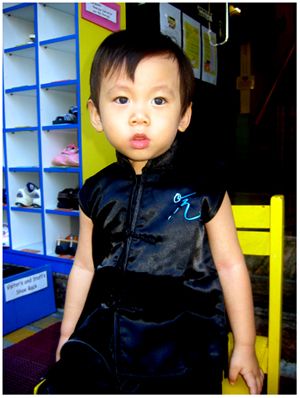 I got him this black suit though...
Thought it looked like what Bruce Lee would wear~
He wore it to school :)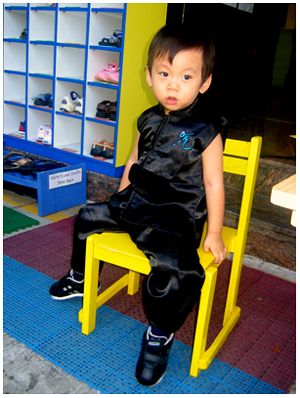 Looking kinda stoned coz we'd just dropped him off in school..
Yeah..not really appropriate to wear black hor :P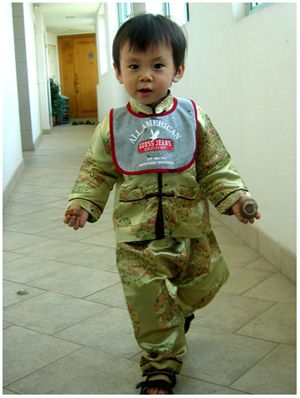 Aidan in gold on Day 1 of CNY :)
aiyah, had to spoil it with the bib :P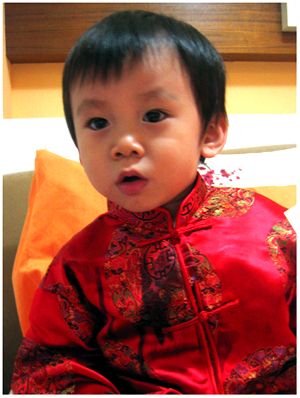 Day 2 of CNY in red!


The li' boy was so darn cute! When we had guests in the house, he was so friendly & hospitable! We didn't taught or instructed him to but he automatically took the tidbit/goody boxes and started offering it to every single person. My uncles and aunties were so amused by the li' one 'coz he was so diligent and earnest!

We have problems with our mandarin oranges though..The bugger kept on throwing them about and rolling them under the coffee table and couch..If not, he'll be trying to stack them up like building blocks and then knock them down..I think most of my mandarin oranges are somewhat squashed as a result...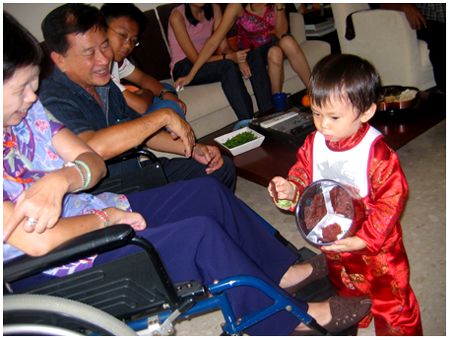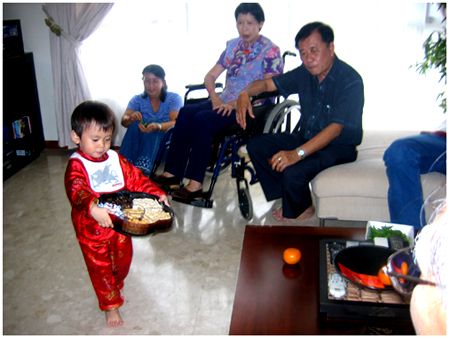 Have a prosperous Chinese New Year to one and all!!!!
[yeah, I know I'm a tad late..]
</b>