Pics galore as usual..actually, I'd taken much more but after almost 2 weeks of not updating my journal, I guess I'd just stick to posting my most recent pics, which were the ones taken last Sunday when we celebrated my galpal Bibi's daughter - Renee's 2 year ol' birthday.

The birthday celebration was held at a playschool which was located at Esplanade..Aidan enjoyed himself trememously there and he danced and jumped about, clapping to the music and having a ball of a time. Even the teachers asked Bibi whether Aidan attended one of their classes before 'coz he seemed to know all the movements to the music :)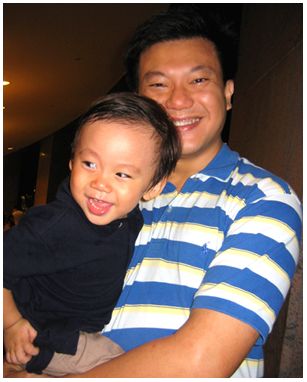 smiley Aidan with Daddy :)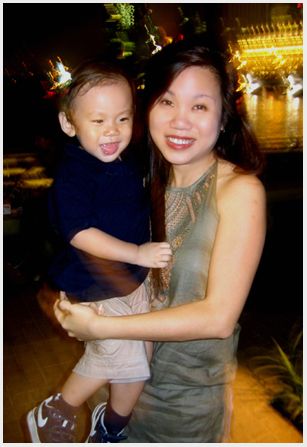 & mummy~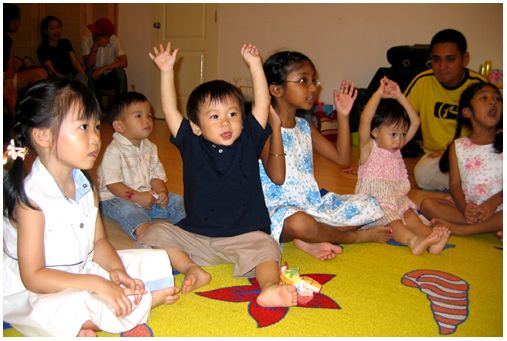 see how enthusiastic he is :)


:D


With Bi's youngest daughter, Leanne..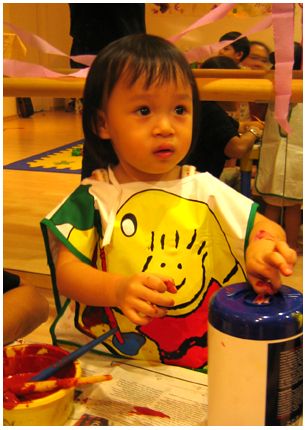 Birthday Girl - Renee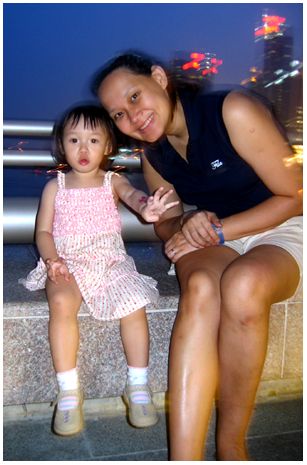 Bibi with her 2 year old' girl - Renee




I'm quite relieved that Aidan seems to be vocalising more. I know he's slow compared to his peers, many of whom are speaking in sentences. I go into raptures when he's able to say two connected words! And he enjoys singing too although he isn't able to sing an entire song. He'll go "Baa Baa ....Sheep..Wool! Yessss Yessss.....Full!"

For a while, hubby and I were wondering whether to send him to a speech therapist to see if there's anything we should be concerned about..but I'd decided not to behave like an overly kancheong mummy and wait till he's abt 3 years old. Hopefully, he'll be more talkative by then :P

He's more well-behaved now too..less tantrums (cross fingers)..and very sociable and friendly..He's such a good boy and I should really count my blessings!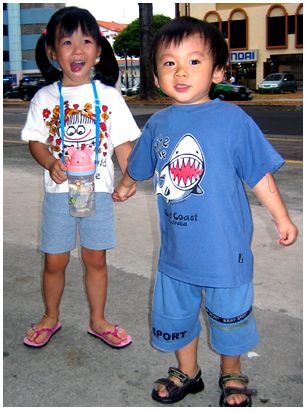 :)




**********************************************


Lotsa good news on LJ..Yeah, even though I haven't been updating much, I still try to read my lj-friends pages at work during lunchtime and catch with what's happening..

New babies - (
debralim,
claudiacheng,
tonghong and
ninning,
wombat76
Baby on the way -
jinsiew,
auntyadele,
flipover
Engagements
moxielass,
moonberry,
valska and
ickleoriental

CONGRATZ all of u!!



</b>