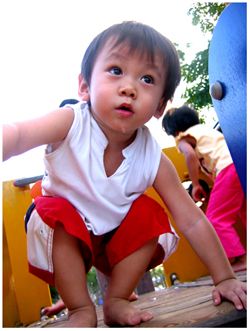 Pictures taken @West Coast Park on Sat :)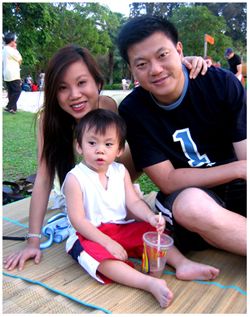 :)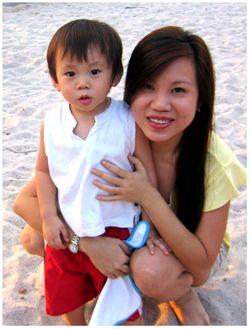 Aidan & his typical stoned look whenever the camera's on him..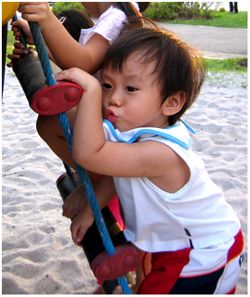 li' monkey..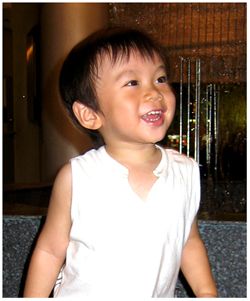 ♥ his smile :)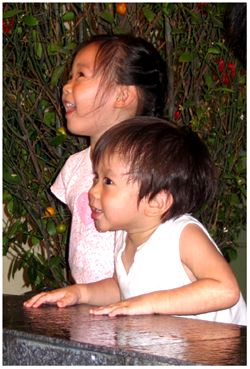 Chloe and Aidan looking at the fountain..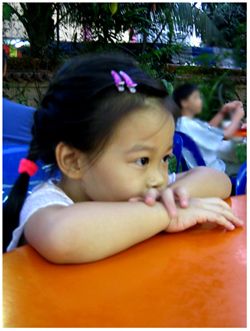 Monkey see..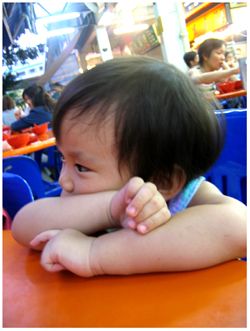 Monkey do...

***************************************


Had an event tie-up with ESPN Star Sports for the San Miguel Asian 9-ball Tour where we had 3 of the top 9 Ball players Efren Reyes, Francisco Bustamante and Chao Fang-Pang conduct a 9-ball clinic, demonstrating their skills and trickshots to selected TNP readers. I guess only the 9-ball aficionando would recognise the players. Reyes, nicknamed 'The Magician' is a legend in 9-ball and acknowledged as one the best pool players in the world.

Was quite a successful event and it made my day when I saw that there was a full page coverage on it in Sat's TNP Sports section. Usually, its so difficult to get editorial coverage for our events..Had to feed the reporter with as much info and pictures as possible since he and the photographer couldn't make it to the event as they were deployed to the tragic accident at Muar. Then got a call on Friday that another journalist would be doing the article so I'd to provide all the info again and gave interesting angles for the story. I'd thought that it will probably end up being a small blurb but was pleasantly surprised when I read the paper..Must remember to thank the reporter on monday..(must be nice so that they will help cover my future events hehe).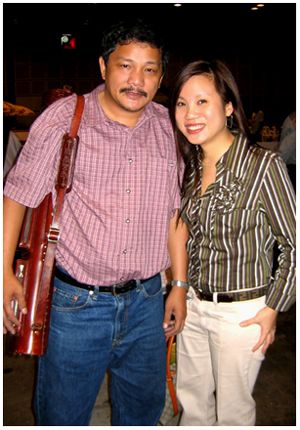 That's Efren Reyes..very obliging coz he, together with Bustamante & Chao stayed till quite late & signed so many autographs and gave numerous pool-tips to their fans..Some of the fans actually brought several cues and entire sets of pool-balls for them to sign..
Felt a li' bad coz the start of the 9-ball competition was the day after and they definitely needed the rest..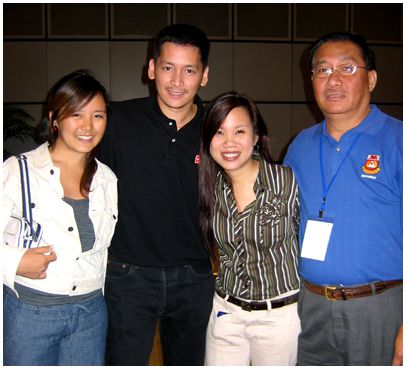 That's my boss's chio niece on the left with Anthony, the MC of that day and I have no idea who the guy on the right is. He just wanted to take pics with us....
****************************************


Have been in my job for just over 2 months..Have to say that i'm settling in quite well. Yeah, it's not as fun as it was in a tv station but there are perks being in the promotions team..Free newspapers for one..(though staff don't get free ST online accounts hor!), free SPH magazines [which hubby is very pleased about coz I used to purchase almost every local english fashion magazines], movie preview invites and concert tickets..Plus the job's quite okay too and my dept has a zany, fun bunch of people. Really can't complain :) I should consider myself blessed..:)



</b>