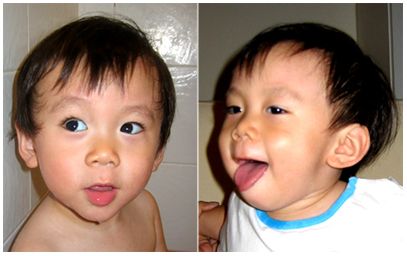 Heh..if you have no idea why I'm posting this pic, go
here
and
here
.
Hilarious man!
damiankoh
has helped merged the 2 pics and it turned out like this..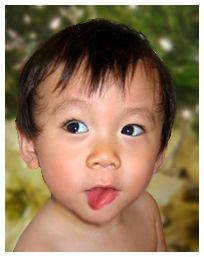 looks erm..erm..heh, nevermd..
The original 'i'm too sexy' look..


Heading down to Bintan this Friday for some R&R with the family and good pals. Will be staying at Nirwana Bintan..had a fab time the last time we were there so hopefully, our 2nd time there will be just as memorable.. But this time, with 3 kids who are currently in their terrible 2s phase, ain't sure whether it's gonna be as relaxing as we hope it will be..Keeping our fingers crossed that we'll survive..And no, I'm not there to make #2!


******************************************


I know it's kinda early now but hubby and I have been discussing about Aidan's schooling plans. Well, in about a few months time, we should be able to sell our exec condo (we've finally stayed here for 5 years). Actually, I kinda like Hougang 'coz of the amenities and good food but hubby hates taking the CTE! And I guess he's not that keen on Aidan going to Monfort (his alma mata) or St Gabriel's Primary..

Gah! I remembered before having Aidan that I'd told myself that i will never succumb to this 'kiasu' mentality for the sake of my kid entering into a good school.. but yet, now that I'm a parent, I gotta eat my words. At this moment, i can't see myself volunteering my services to a school but then again, who knows what desperate measures we may end up taking when the time comes. Anyway, it's not like I'm gonna be moving right away..Just gonna look reccee around to see where would be a good location to move to..

We actually spent the weekends checking out some new developments in the east. Kinda fun actually just looking at the beautifully done-up showflats..The best one we saw was Haig Court though we definitely can't afford that place unless we win Toto.. Oh well, we'll probably just take our time to look around..



Weekend pics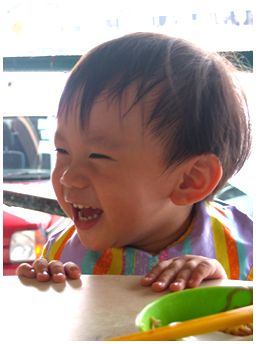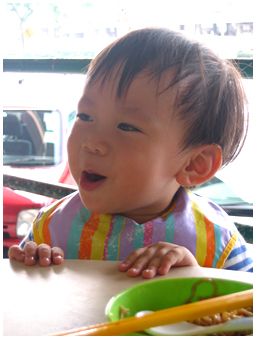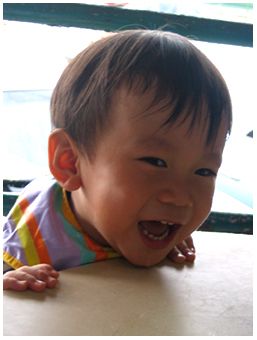 Had breakfast at Old Airport Road *slurp*..and we met this man, who was one of the stallowners, who on seeing Aidan, started to entertain him, making the li' bugger giggle so loudly that passerbys stopped and laughed together with him.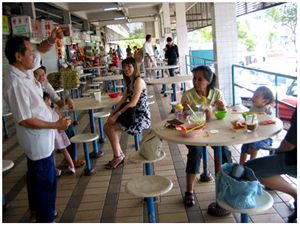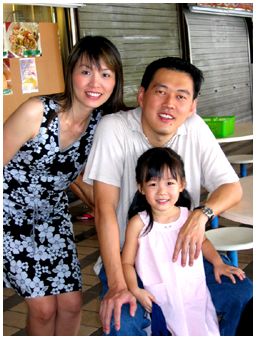 Corrina, Darren & Chloe :) They'll be going to Bintan with us..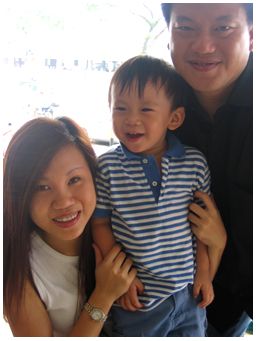 Corrina, oi ..u crop off YC's head when u took this pic!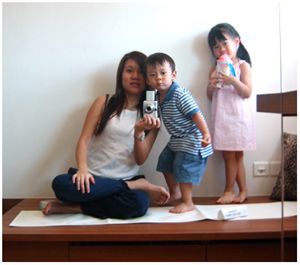 Taken at one of the showflats..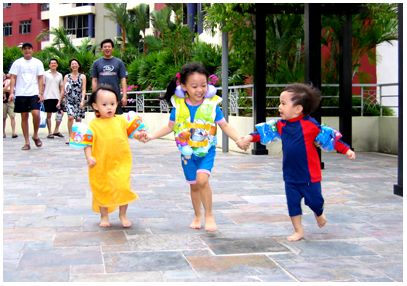 Bringing the kids for a swim :)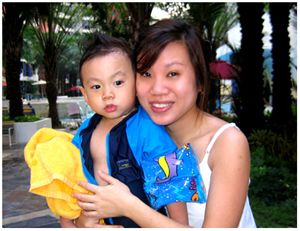 </b>