Spent 3 glorious days @Bintan! Fabulous weather, good company, delicious food (ooooh, the yummy pizza at Mana Mana!!!!), what more could we asked for! The resort wasn't as crowded as I'd thought it would be so we had lotsa space to ourselves. Aidan loved every moment of it especially the water! His skin is now a li' golden brown even though I'd lathered on him lotsa sunblock but he looks so cute with his rosy cheeks!

The kids enjoyed the pool the most.. Aidan wore the swimming vest for the first time and to his delight, he was able to float without us having to hold on to him and he could swim about all by himself just by moving his hands and feet! For once, he didn't need to just stay in the baby pool but we could move over to the adult pool where he was able to swim freely! The vest was a tad too big for him but he didn't mind it at all and even after we were out of the pool, it took a while for us to remove it 'coz he was so attached to it. I'm sure he would gladly slept with it on.

Didn't managed to get any massages becuz my online appointment at Asmara was somehow screwed up..Gotta remember to call them up to ask for an explanation. Couldnt understand how it wasn't booked as a rep from Asmara actually called me up to confirm on the timing! Bleah! Felt bad 'coz I had booked for myself and my 2 other galpal. It was meant to be a relaxing time for us mummies, and our hubbies' turn to care for the kiddos! Oh well~ guess it wasn't mean to be!

One thing abt the trip..it made us really appreciate our hubbies!! There were all such hands-on daddies even though they could easily just throw the kids to us and go off on their own to get some beer/fags/birdwatch..Maybe its peer pressure hehe.Well, they did have some R&R once but it was only when the kids were napping. Abang especially was great with Aidan, spending so much time playing with him :)

Well, tons of pics as usual :) Have taken today and tomorrow off to 'recuperate'. Meeting with Mong
meganmacy and her 2 girls later coz she's back from Hong Kong for a short trip! Yeah!!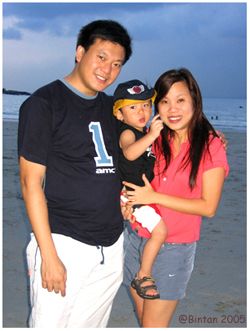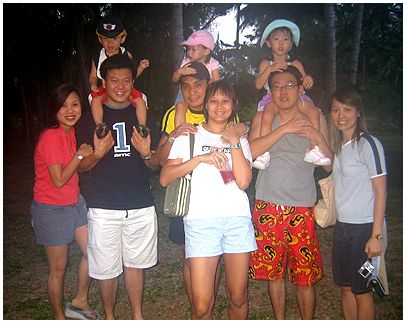 3 families : Us, Trevor, Bi and Renee, Darren, Corrina and Chloe :)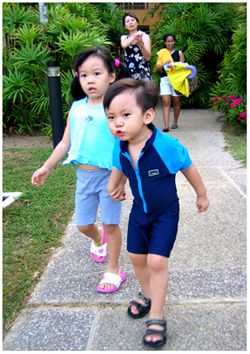 Heh..Gancheong Aidan couldnt wait to get to the pool!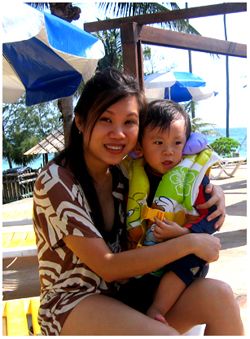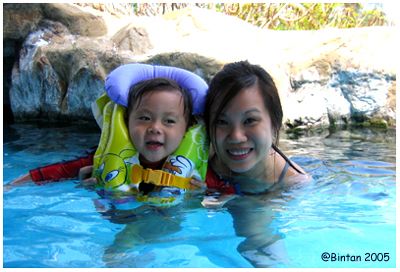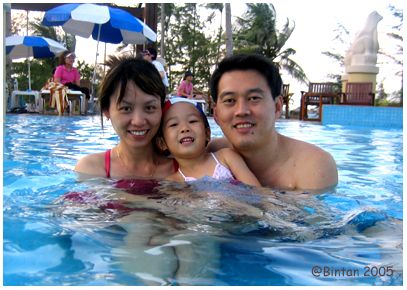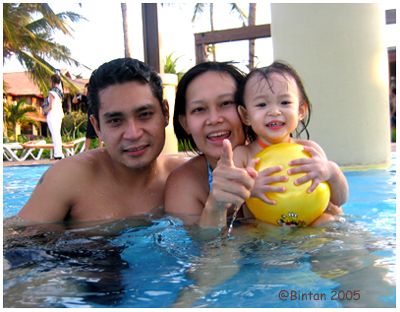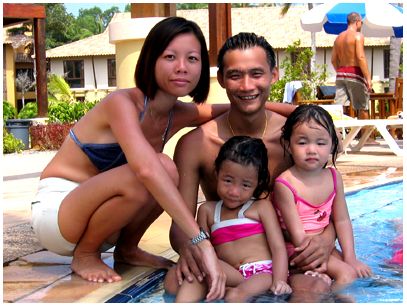 Met babemom
joojanet
and her lovely family @the resort too..
She doesn't look like a mom of 2 at all!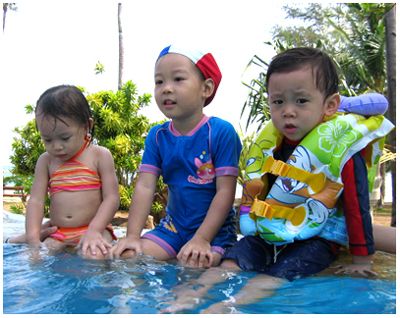 The 3 kiddos by the pool!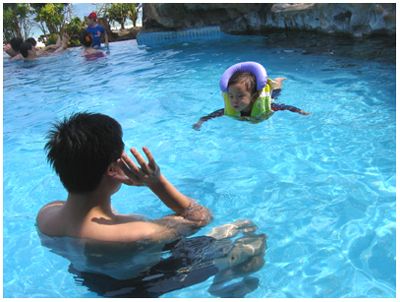 The li' fish in the adult pool!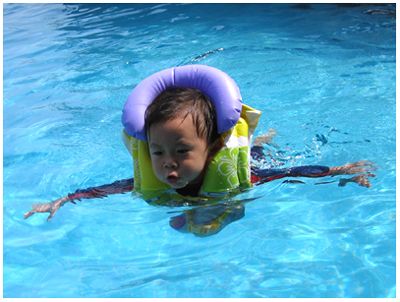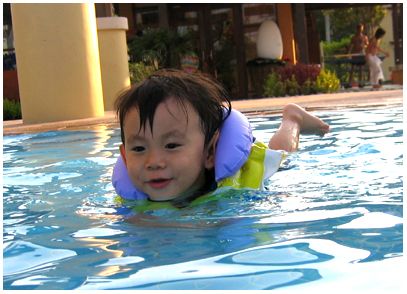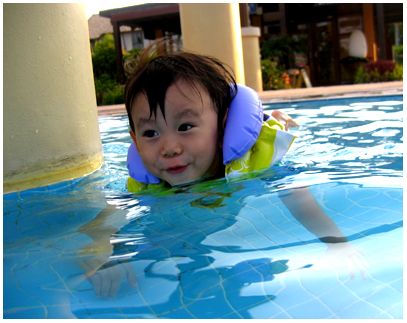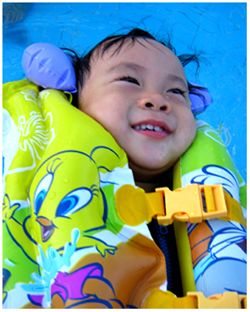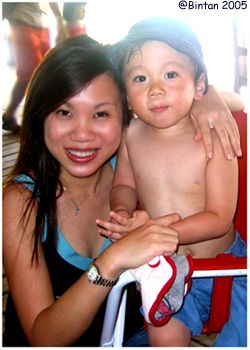 Heh..look at his tanned face and cute mug..geram!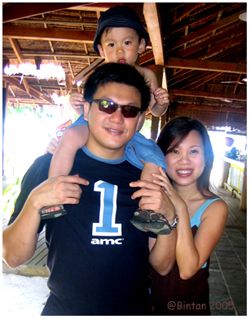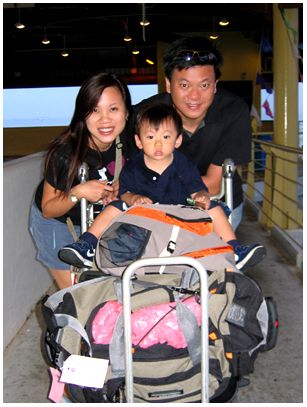 Back in Singapore.....*sighhhhh*
</b>