Heh..it's the birth of the chocolate M-pire..a parallel Star Wars universe where the light colored M&Ms are the Jedi characters and the dark (side) M&Ms potray the evil Sith! The TV commercial is a parody of the Star Wars saga..Go here to watch it! . Is the tvc on our local tv yet? Haven't been watching much tv lately..

I'd known abt this quite a while back when the FMCG team emailed me the proposal for an in-paper promotions to win adorable M&Ms Star Wars figurines. We were all going gaga over the cute li' Star Wars M&Ms figurines going "Sooooo cuteee! I want! I want!!!!" Got the pictures of all the characters in the presentation and was so tempted to post it up but I knew better not to..But I'd realised soon after that these were already launched in the US abt a month back and it should be on our shores now! Correction : Its selling here already!



Here's pics of some of the Star Wars M&Ms plush-toy + figurines!
hmm..the light-sabers look kinda phallic..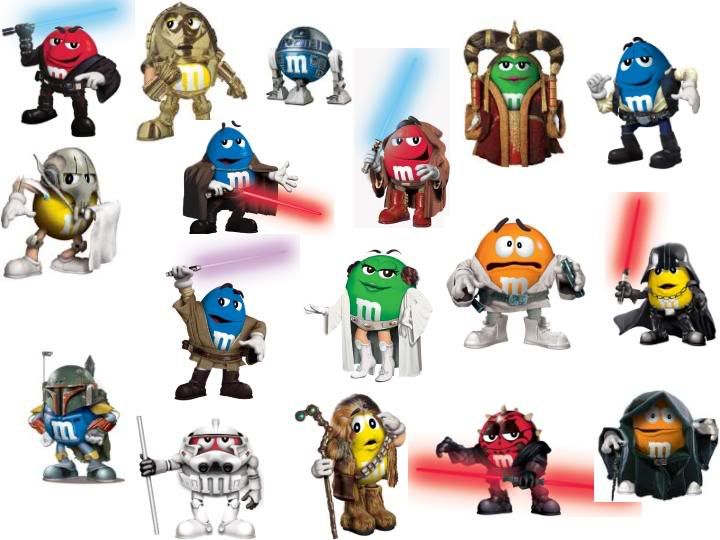 Hah..Kelloggs cereal was giving out these saber spoons as premiums in the states..
******************************
Got this from a blog that was mentioned by
ngader..



This is hilarious!. If you have no idea where this was inspired from, go here!


</div>



</b>