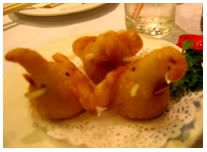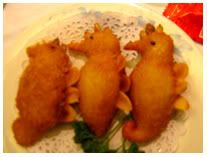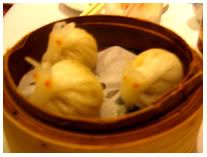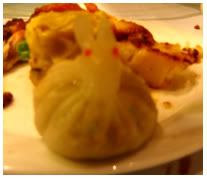 Lemme see if you can guess what creatures these li' dimsum are supposed to be...

We ordered them for the kids but they only wanted to play with them. And after the kids were done with playing with their food, none of the adults really had the appetite nor inclination to eat them anymore. Oh well, they were too cute to be eaten anyway...Yah i know, wasteful hor *shameful*

Pics taken at a dimsum lunch at East Ocean Teochew Restaurant at Shaw Centre this afternoon..Never knew that teochew restaurants serve dimsum but it felt more like a cantonese joint, with most of the waitresses speaking the dialect..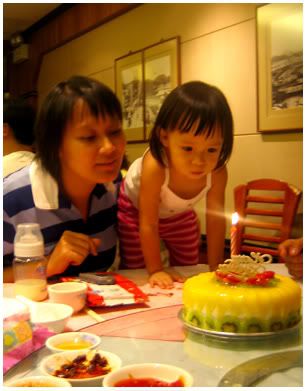 Was Bibi's birthday a few days back so we got her a cake to celebrate it belatedly..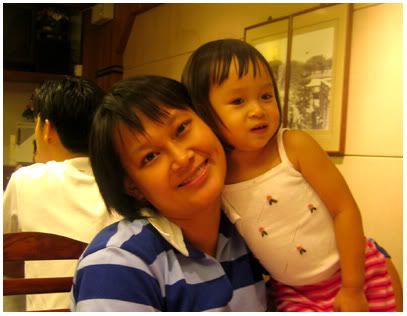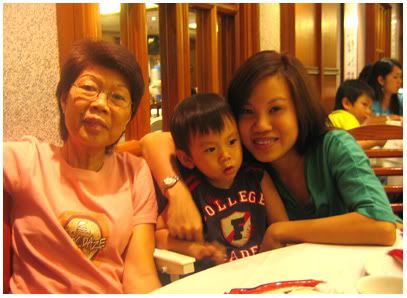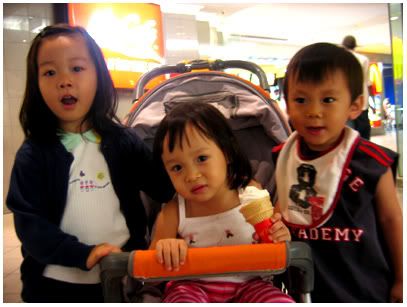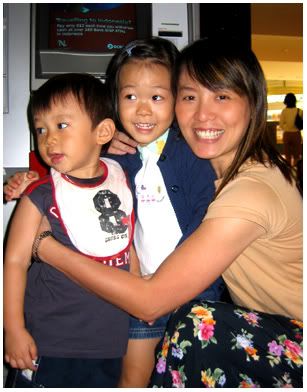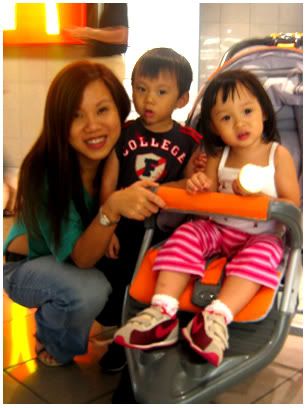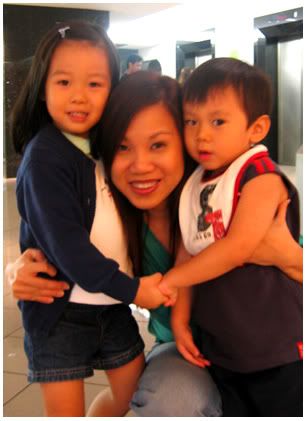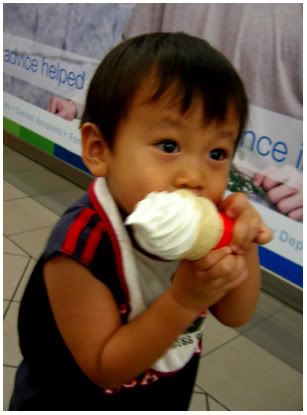 Aidan eating his icecream like a jiagong..
**********************
How Aidan amuses himself @home..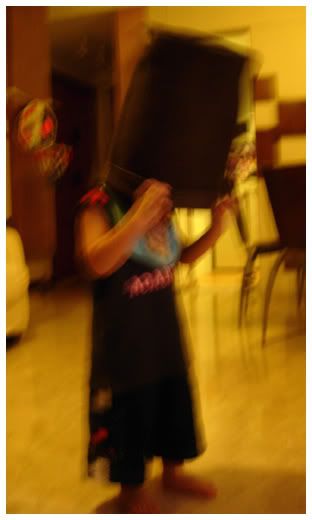 Do you know the dustbin man~~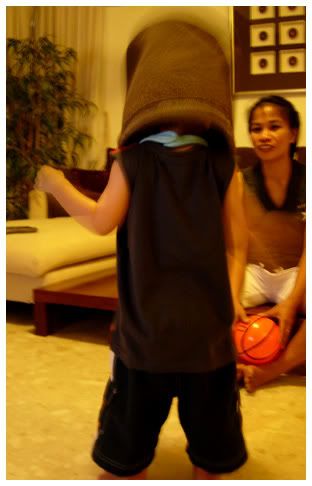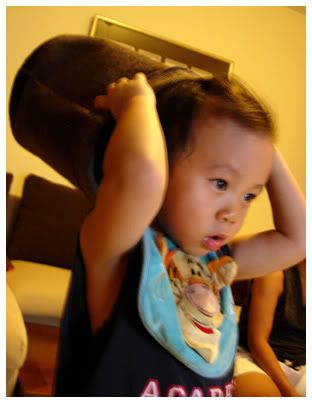 *****************************


Check out the Miss Universe 2005 site with Cheryl Tay, Miss Singapore' Universe profile and interview..


Heh..the photo was changed to a much better one just one day after I ranted abt it..Abt time too since the site has been up for almost 2 weeks.
I don't understand why are they using a pic of her looking so plain..she's neither made-up nor styled here. . Last year's profile pic of Sandy Chua was the total opposite..tons of makeup which made her look like a tranny..



I know Singapore's probably not gonna make it to the finals semis (let's not even talk abt winning the title) . But at least make an effort lah.. hrmphh..

She looks way better in the video although she seems really unprepared for the interview.. Err..latest fad in Singapore....digital gadgets??!


**********************************


Gonna be swamped with work for the next few weeks or so..There's the Big Walk next Sunday which I gotta help out with, the Great Singapore Sale campaign and then gotta start on The New Face promotions soon too..

I'm glad to be handling these major projects..but I'm not sure whether I can cope with so much work and I do feel a li' paiseh to ask for help..My desk is so messy that I always lose my handphone under the swamp of paperwork and have to dial my number in order to track its location..Gotta try not to be so gancheong and take things slowly..BREATHE!