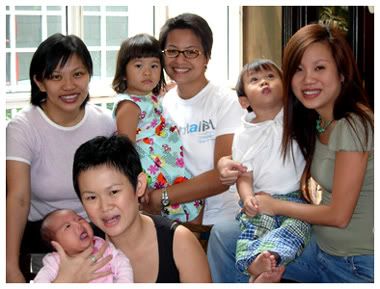 group pic of the mommies..Hmm, wonder what Aidan's looking at..
from left :
auntyadele
,
alisonrae
, moi and in front,
flipover



Jean had this great idea of having Aly's party at Paulaner Brauhaus@Millenia Walk, which turned out well especially since a) the food was fab [different from the usual catered stuff]. It would have been heaven for anyone who's on Atkins diet ..SO MUCH MEAT! b) there was a children's play area for the kids and a free balloonist to boot c) there was booze and one can go downstairs to smoke discreetly..

Maybe I should do the same for Aidan's 3 year old bday too. No more big parties till his wedding!



Pics taken at the party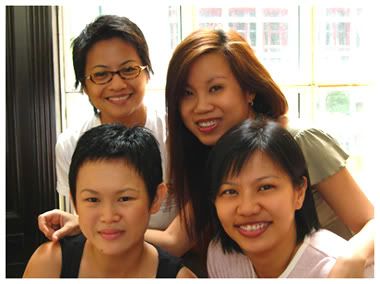 eh trish, sorry ah. Ur hubby took this pic of us with half of Trin's head cropped off..so bopienz..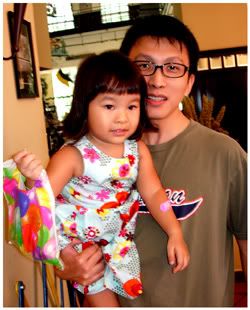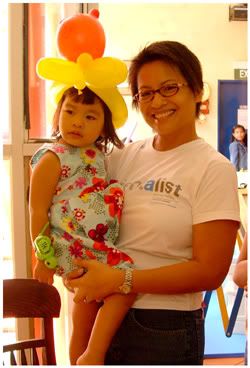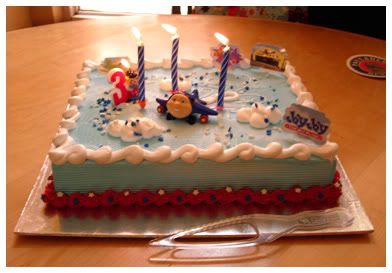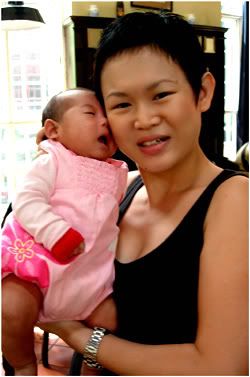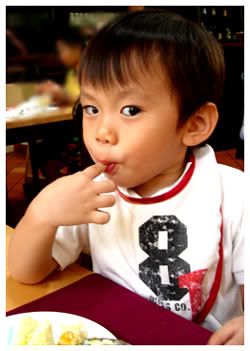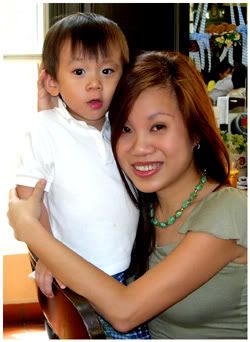 Met Jean's friend May at the party and she was commenting that Aidan is such a handsome boy :) And she added that he resembled me alot! Ho ho ho.. Really made by day man. Hubby swore it's coz she didn't see him :P

Jean, I've only resized these pics so far..you can see the pics I've uploaded at flickr and will upload the rest when i have the time :) Sorry ah, very aidan-centric pics.

Arghh..darn. Why can't lj support javascript? Would have been nice to add a flickr badge..


*******************************************


Was surfing ard and happened to chance upon this entry by Regina about 'Types of Men that are attractive'. She featured Aidan and called him (& i quote) "the most cute and handsomest little boy I've ever met!" She's too generous with her compliment lah :P

And no, i don't think she's a paedophile *grin*

Hmm..this entry seems to be a 'boost Aidan's ego' one ;D