Heh..couldn't resist posting these pics of Aidan doing his fave activity. He simply lurvees to eat and he always wallop his food with gusto. The 2nd last pic is him trying to scoop up the remaining grains of rice in his bowl with his tongue...:P

Well, not sure if anyone read the food review section in SuT. Dear ahbang was in the loo doing his business while reading the papers in the late afternoon and chanced upon the writeup of this seafood joint named Seafood Paradise at Defu Lane industrial estate and the writer was raving abt the wonderful crab vermicelli. Since he had his mobile phone with him, he immediately made a reservation for dinner that evening. Was surprised that we'd never heard of the place before especially since it was located so near where we stayed.

Man..the power of the media! The place was jammed packed with people. There was a big queue formed at the front (people without reservation hehe) and I could hear some folks who were obviously regulars wondering out loud why there were so many people that evening (probably blokes like us who'd read the review). Fortunately for the booking, we managed to secure a table almost immediately (much to the chagrin of those waiting for a table)..

Not gonna do a long food review since everything's written in the papers already but you just need to know that I wholeheartedly concur with him . We ordered everything that the reviewer did and we were not disappointed at all. The food was fab *slurp* especially the "crab in superior stock and vermicelli" [$28 per kg for a crab] and the "home-made beancurd in mini wok [$10 only]. The vermicelli is not the same type as the ones sold in Melben@AMK (another of my fave food place)..I don't think it's original though (as said by the food reviewer)..I've eaten something similar at No Signboard before but the one served at Seafood Paradise is definitely much better tasting. I'm not a toufu lover but the second dish won me over. I never knew that toufu with pork floss would taste so yummy and the gravy also included diced sea cucumber which was an interesting combi.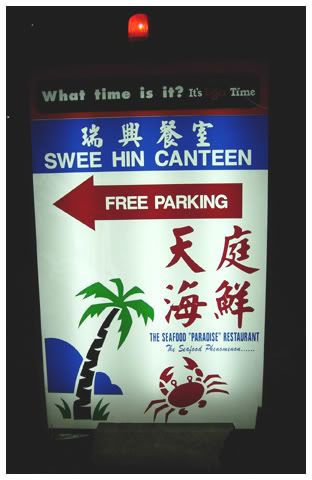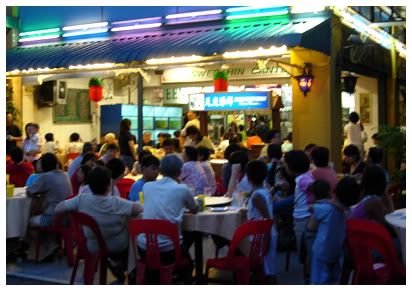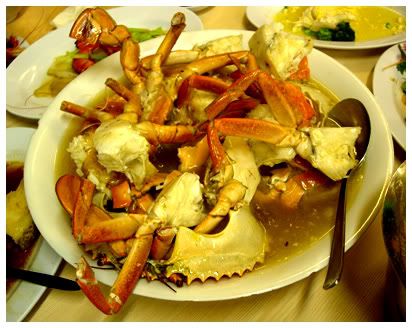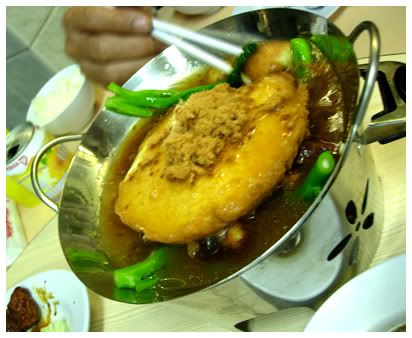 Seafood Paradise@91 Defu Lane 10 #10-01 Swee Hin Building
Tel : 64872429
You guys should go check it out one of these days :)



Well, there was something we felt bad abt yesterday. After a waitress took our order, she was called over to another table right infront of us. At that time, I'd left the table as Aidan was getting a li' impatient so I wasn't around. Apparently, the waitress who was still holding our order was 'stuck' at that table for quite a while, because they wasn't sure what to order. Mom-in-law saw that and she was getting exasperated because it would have meant that our orders would be delayed. So, she approached that waitress and requested that she hand in our orders to the kitchen first so that we didn't need to wait that long (the waitress had told us 40 minutes). The waitress however assured her that it didn't make much of a difference whether she'd send in the order then or a while later which made my mil not too happy..but we just accepted it. I think the other table wasn't that happy with us either and was glaring at mil's audacity at suggesting something like that :P

What happened was that our food came soon after (much faster than 40 minutes)..but not the other table's. In fact, even when we were midway through our meal, none of their dishes had arrived yet. The people at that table kept turning around and glaring at us and we were feeling a li' paiseh..One of the lady at that table finally couldn't take it and marched towards a wait staff and complained that they'd ordered their food the same time as us and their food has yet to come. In fact, it was only when we'd almost finished our meal that their first dish arrived.. Alamak..they must probably be cussing us, thinking that it was our fault somehow..