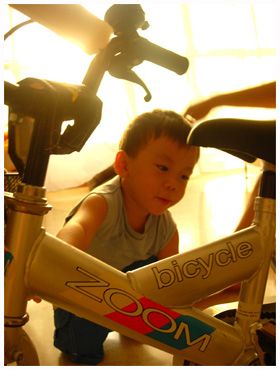 inspecting his new 'toy'...


Aidan's grandpa bought him a new bike :) The li bugger was so excited with his present and couldn't wait to get on it. I think one reason why dad did so was 'coz Aidan has been 'playing' with the neighbour's kid bike every time he's at the corridor. He'll always run to the bike, fidget with it and give the bicycle bell a ring or two.. Dad was probably afraid that he'll end up damaging that bike and so he got the boy one of his own..

Unfortunately, Aidan still persist on playing with the neighbour's bike. Guess the grass is always greener on the other side~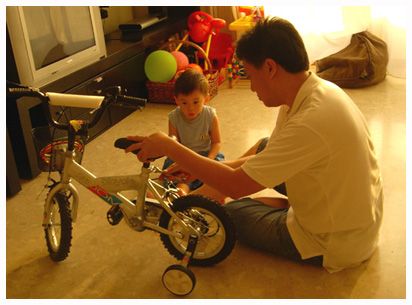 waiting for daddy to adjust the seat..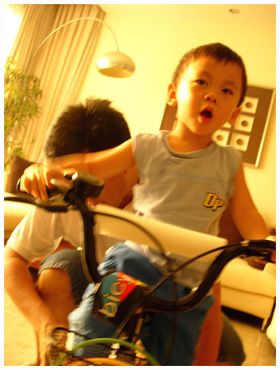 yipee~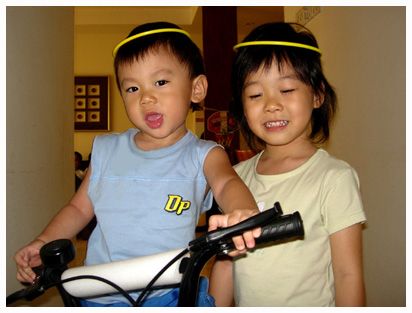 showing it off to chloe~


aidan being a clown..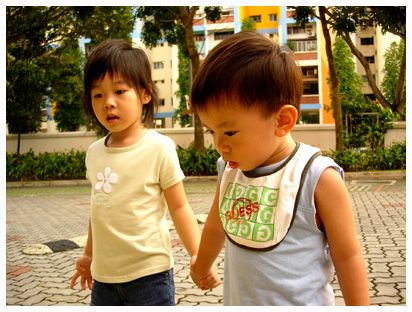 taking a walk downstairs..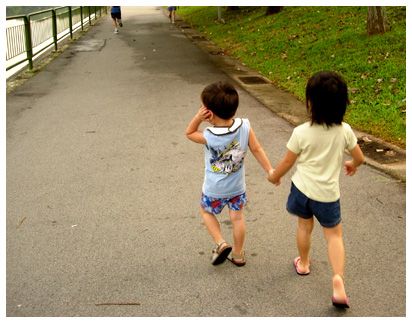 :)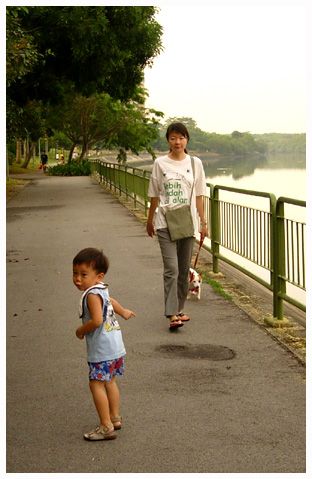 getting excited over a dog :)

********************************
Sentosa on Saturday~
Dropped by Sentosa for lunch & to let the kids run around..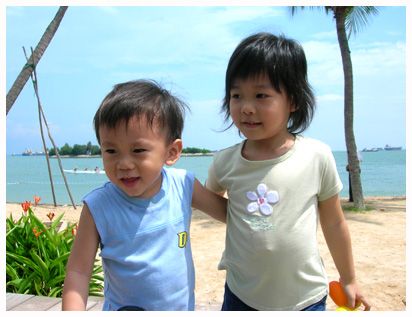 the kids having fun :)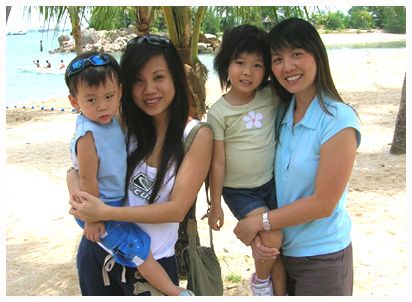 with their mommies..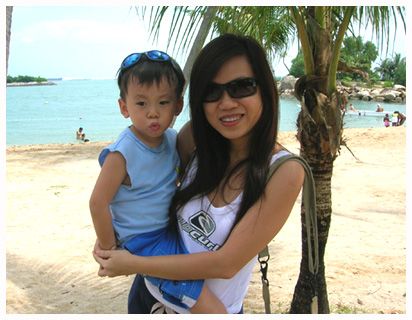 showing off our new sunnies bought at a shop@Sentosa..
Aidan's was only $5.90 and mine was $19 :D~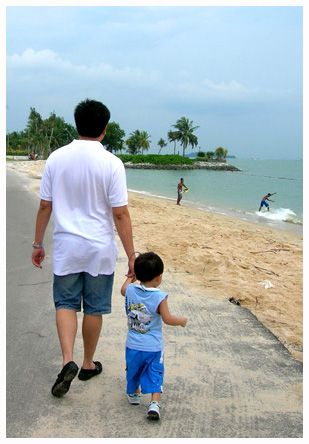 Walking with his daddy..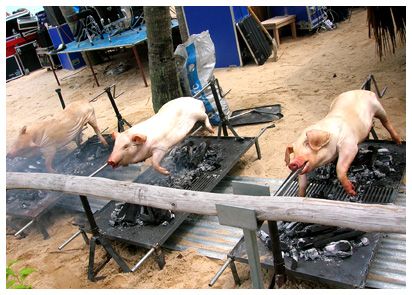 we saw these pigs being roasted..alamak! poor piggies..
************************************


Does anyone have a good house-agent/broker to recommend? We're seriously thinking of getting a new place, a bigger apartment so that we'll have more space, especially for the not-so-little one to run around. Have decided on looking at older apts since all the build-up areas in new developments are so tiny and priced so high. We've decided to look to go 'west' since we so badly want to avoid the CTE..The older apartments there are usually quite spacious.. about 1700 sq ft and above and mostly freehold. Have been looking at apartments along Telok Blangah, Pasir Panjang and Novena area..

So now, we need to see how much our present place can fetch.. Am staying in an a 5 year old Exec Condo in Hougang. I think we've done up the place rather nicely so hopefully, potential buyers will appreciate it :)


************************************
My cousie Terry sent these to me via email..Funny! We should have such signages in Singapore..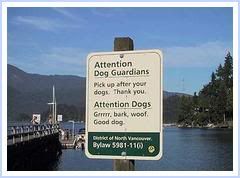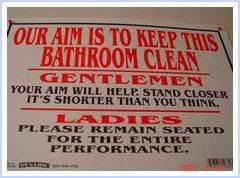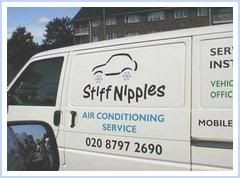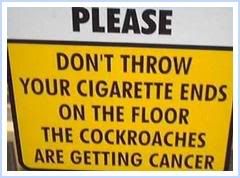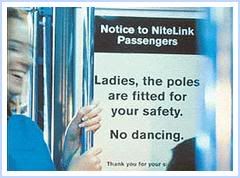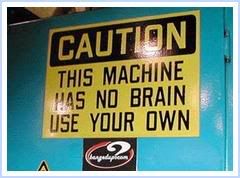 ************************************


Will be going to ECP later..

There's an Elvis meetup session where 20 Elvis fans will be crooning classic Elvis songs by the beach. It is at Carpark D1 from 6-8pm..Should be fun to go watch them..Hope the weather holds up.We'll probably go earlier.. I'm gonnal rollerblade and hubby will bike with Aidan..:)