Realised that roller blading is probably a 'skill' that one will never lose/forget. Haven't bladed for ages (almost a year plus?) and had thought that I'll be rather wobbly today. But got the hang of it after a while..Felt good especially since it's been a while since I'd exercised. I think my stamina has improved too after losing all that weight. I should do this more often :) Hmm..when should we start teaching Aidan how to rollerblade? I remember dad getting us rollerskates as X'mas presents when I was 6 years old..Maybe I should wait a few more years first :P

Next up..skiing! I wanna see whether I still know how to ski. Used to be able to navigate the blue runs (and some of the easier blacks) and I'd loved those challenging snow moguls! But in the meantime, maybe we should go check out Snow City first. Am sure the kiddo will enjoy himself. Has anyone been there before? Worth going?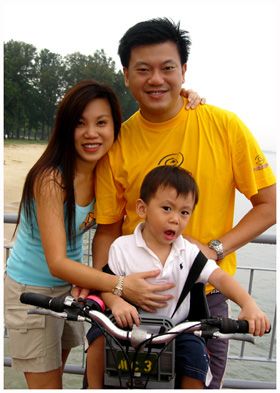 alamak..look at the bugger's tl face..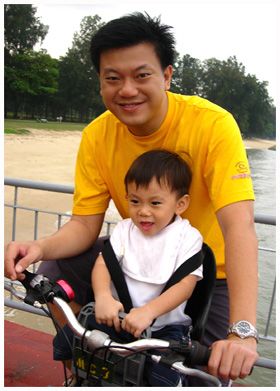 doesn't Aidan look like his daddy here?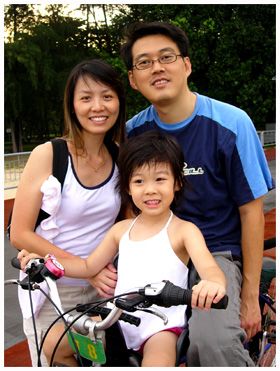 Our usual kaki..the Ong family!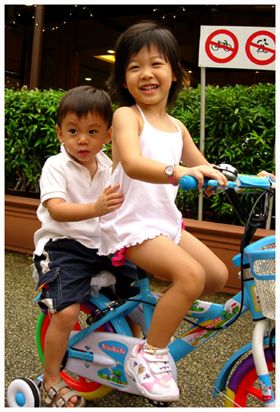 Aidan looking a li' embarrassed to be tongpang-ed by a girl
(our fault lah..we forgot to bring his bike :P)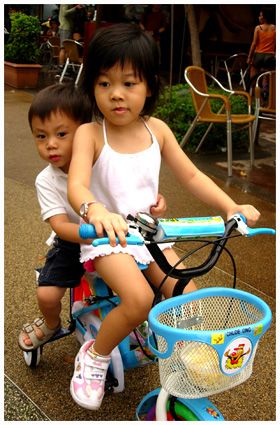 Aidan still hasn't gotten the hang of riding bike yet. He tends to peddle backwards..think it will take a while before he learns how to do it the right way!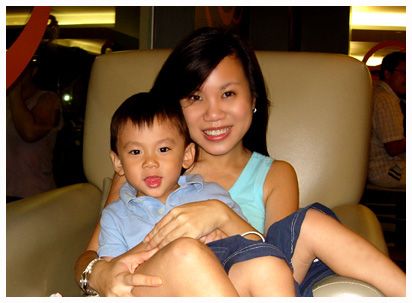 Resting at McCafe..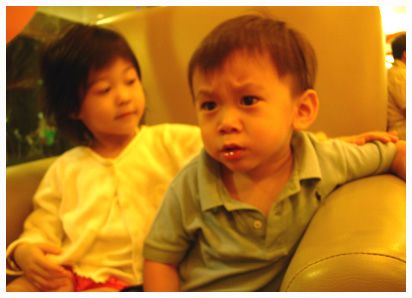 erm..not sure why his face like that leh!