Dinner@Menotti with
ngader and
crysta on Thursday night. Had fun...was a good break from the late nights at work. Food was great & company was good. Sorry you gals for being constantly on the phone. Bopienz..last minute changes in The New Face rehearsal schedule and I was scrambling to inform all 20 girls about it..



Got their permission to post their pics here :D..

(chio bu photos must show lah!)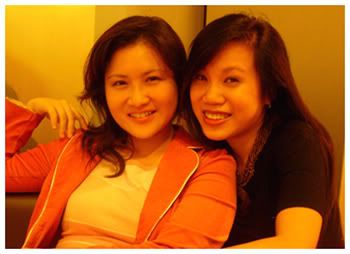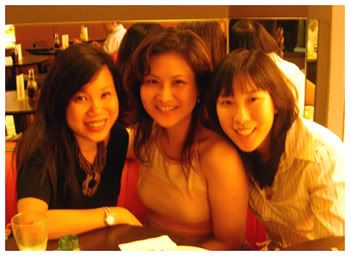 With
ngader
and
crysta
****************************************
********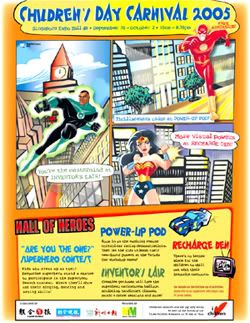 Esp to the mommies..any of you gonna go down to the Children's Day Carnival at the Expo? It starts this Friday & ends on Sunday. There's a Superhero Search Contest for those interested. An opportunity to let your kids dress up in their fav superhero costume. Not for adults ah! I probably will go down on Saturday thought it probably will be jammed packed *sigh* Aidan doesn't have any superhero costumes though..hmmm..


****************************************


With one week left to go for TNP New Face event, it's been a mad rush to get stuff done..I think I probably lost any 2 kg as a result (I know..i will try not to lose more!)

The girls have been great so far..many were really sporting and enthusiastic about the contest. It was great to see them bonding with each other.. Hardly any bitching or backstabbing at all as far as I can see..I actually chanced upon some of the contestants' blogs and it was kinda interesting seeing their comments abt their experiences.

Some started out with no catwalk experience at all and had problems walking in high heels. But by the 3rd rehearsals, they have improved vastly and some actually walked like professional models.

It's quite tough for those who are still schooling though, especially the ones who are having their exams around this period. A few of them even brought their work to rehearsals and would revise during breaktime. Gotta admire their dedication. Definitely not easy! I know some of their teachers haven't been exactly encouraging as they thought that the competition was a waste of their time and that they would flunk their exams as a result. I hope too that their schoolwork won't be affected...*cross fingers* and that they will have good memories of this contest, regardless whether they win or not..



Some more pics from rehearsals..

More pics here