My li' nephew arrived yesterday night on the 10 of October at 10pm! It was after 6 hours of labour and Jennifer had a drug-free delivery (must kowkow to her man!) Jen said that when she'd finally decided that she couldn't endure the pain and requested for epidural, the nurses told her that it was time to push already.


He's soooo adorable!!
A healthy 3.2kg :)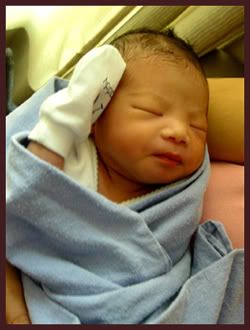 Bro, Stephen & Jen have already decided on his name....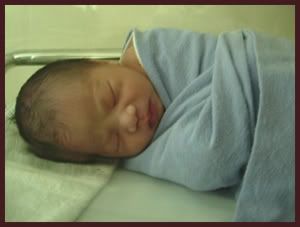 Tyler Tay :)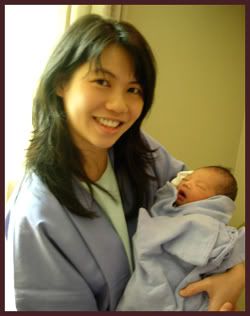 Isn't she lovely?
Sure doesn't look like someone who has just given birth~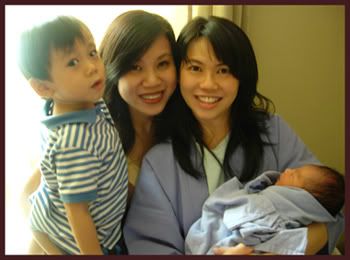 :)


Tyler's a sleepyhead according to Jen..He's been sleeping throughout the day so far. She has no problem breastfeeding him which is great! Gonna be heading down to the hospital now to ogle at sayang my li' nephew again.