His birthday is actually this Friday on the 23rd but we'd celebrated yesterday. It was a good idea having it @Paulaner Brauhaus! I think the party went well. Food was superb, I heard. Was too busy to really enjoy it so I guess I have to take your word for it! Yes, the children went a li' crazy at the play area and some ended up in tears 'coz the older kids (not part of the party) were clamouring for the same toys but at least everyone left in one piece. Thank gawd that we didn't have to clean up (you should have seen the mess that was left behind!!)

Feeling really mabok man! We'd came back from Surabaya on Saturday morning at 1am (will post the pics from
moonberry's wedding later)..I had an event at 10am that day and only had a few hours sleep..And that nite, hubby had this bright idea of checking out MOS..! Was really a 'hectic' weekend!

Really glad that most of you could turn up for the party and for all your wonderful pressies! The restaurant 'under-counted' so the bill wasn't that hefty :P And they didn't charge for the kids either (very tan-tio especially if your kid has an appetite like Aidan!).
June &
Ashley, you gals are the best! Thanks for helping me out with the goodybags & deco items! And
Richard,your pics are awesome. Really appreciate your help!



Here are some pics taken that day..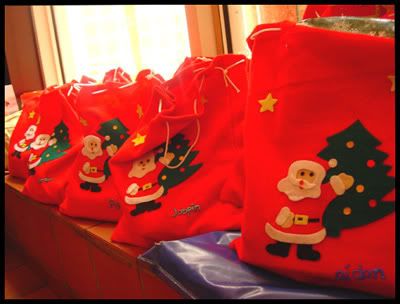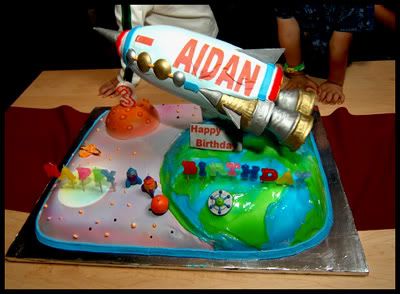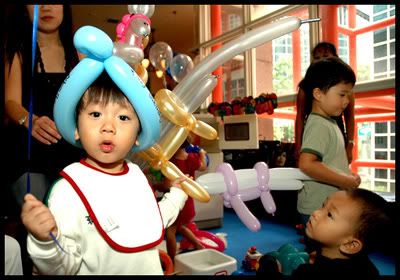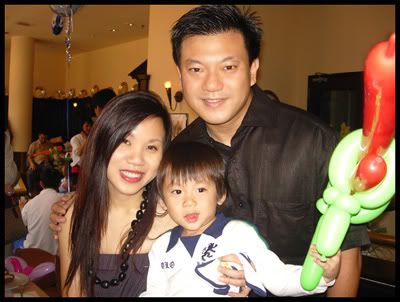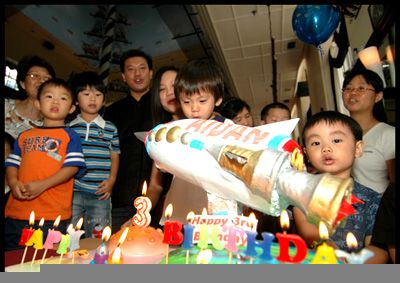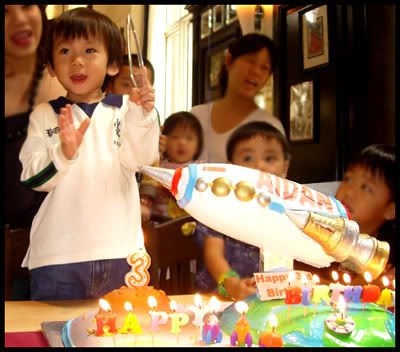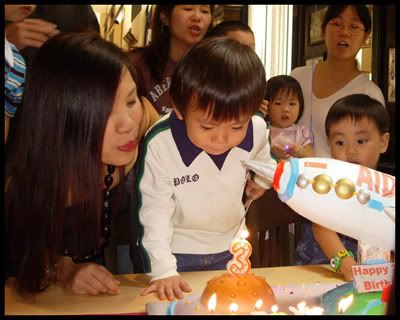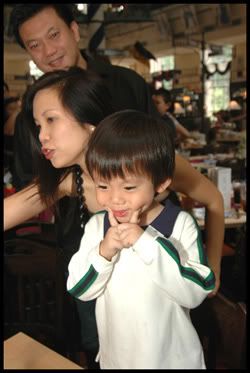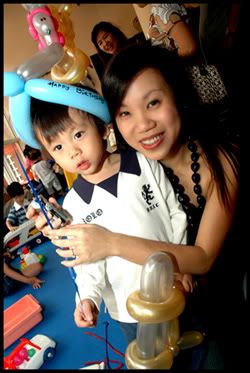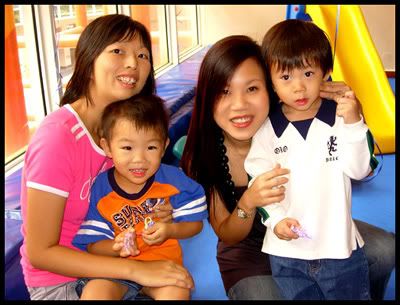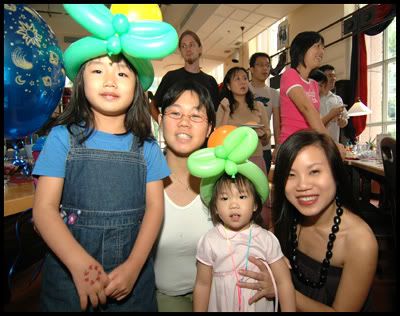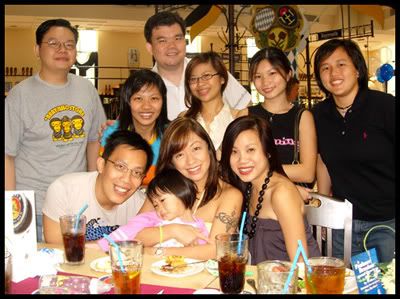 The rest of the pictures hereVideo of him blowing his bday cake candles

June, I'd only just realised Ryan blew the candle instead hehe!



Oh..lotsa pple asked me that day where I got the humongous cake from..here's the cakeshop url!