Okay..enuff of NKF :P

Had meant to post this earlier..The pic above was taken at the lobby of Sheraton Surabaya. Aidan loved the X'mas tree behind because of the silver balls which he'd attempted to steal but was in vain as the balls were attached to the base.


Irene's wedding was a grand affair! It reminded me a li' of Becky Bloomwood's lavish forestglade wedding (in Sophie Kinsella's 'Shopaholic ties the Knot'). And she looked gorgeous in her wedding gown! Stupid me forgot to bring my digicam charger so I wasn't able to take many pictures that night as the battery was running low and I had to take the pics w/out flash since that will sap up the battery juices much faster.

Irene brought us to dinner the first night we were there..that was just one day before her big day! We dropped by her not-so-humble home first and was amazed at how she'd done up her garden and patio...just for the wedding!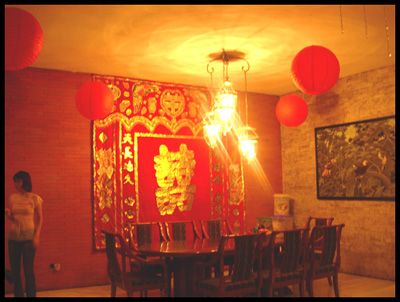 Dinner was a 1 hour drive but it was worth it as the food was fab!
True authentic Indonesian fare..!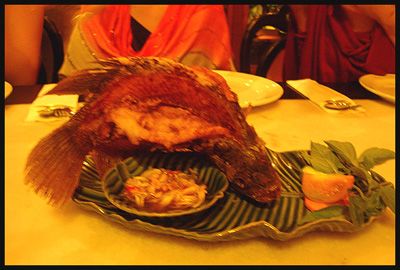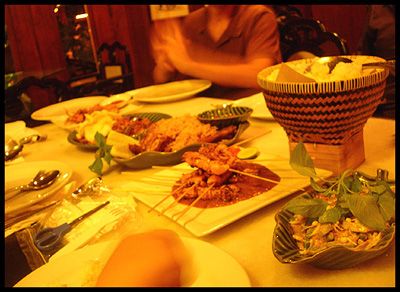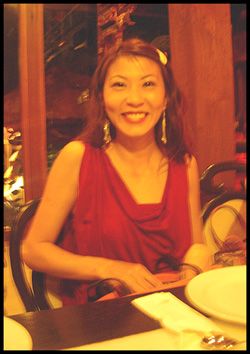 Here's the very excited soon-to-be bride!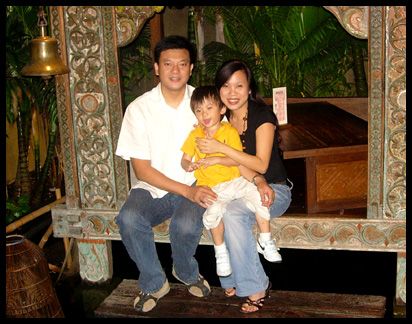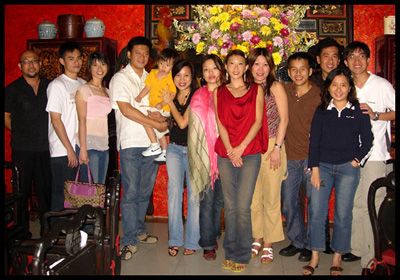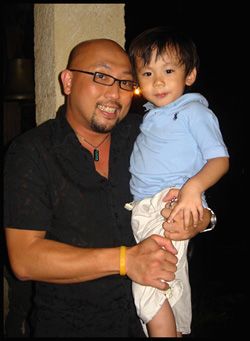 This is Alex..Irene's good friend who was really swell! He helped ferry us ard and Aidan lurrrveeed him. After he brought Aidan to the pond to count the fishes, the boy immediately adopted him and kept looking out for him..Even when we'd put him to bed, he was still asking for Uncle Alex.
Erm..he actually asked Alex "Uncle, why you got no hair..?"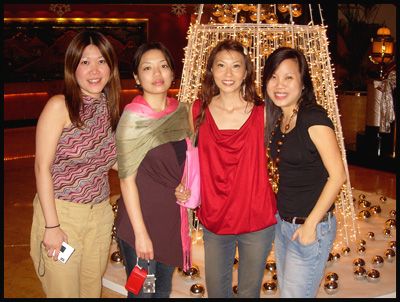 With Dewi & Sally, Irene's two bridesmaid and Irene back at the hotel..
@Shangri-La,Surabaya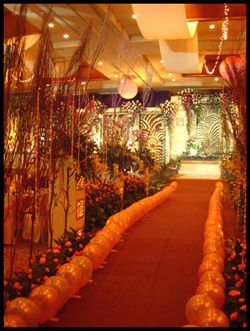 The ballroom was grandiose..The ceiling was tented with muslim,
festooned with fairy lights like string of pearls..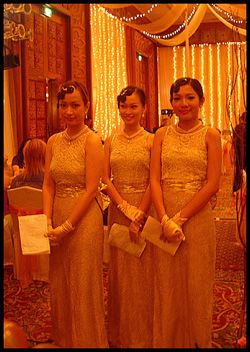 Even the ushers were decked up in gorgeous outfits and styled beautifully.
They were ushers..not guests. For a while, I was feeling under-dressed.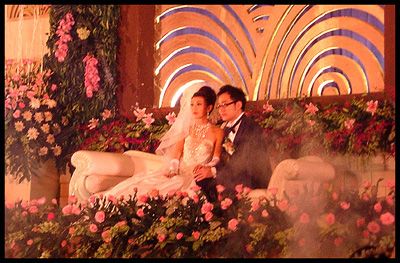 The newly wed couple - Irene & Eric
Eric serenaded his bride during the wedding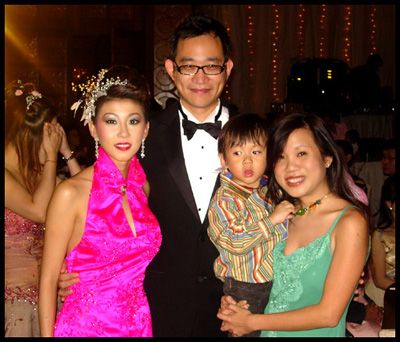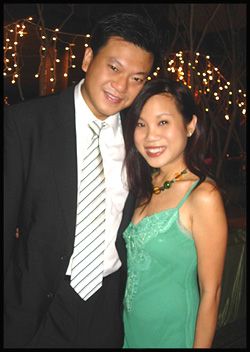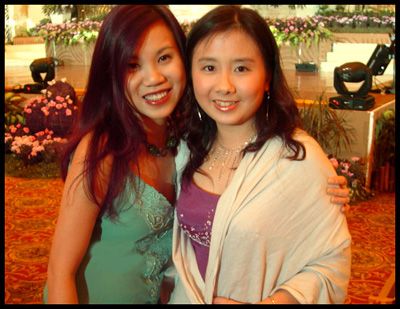 With
Fen Ni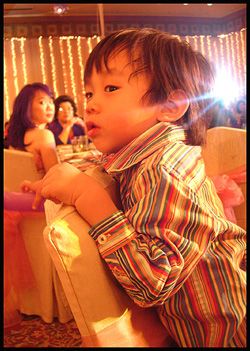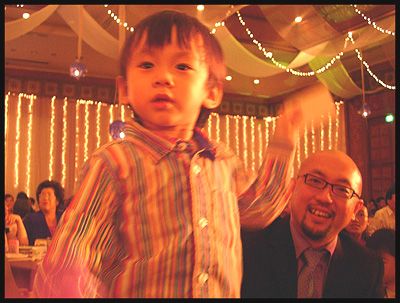 We had a good time at Surabaya..There wasn't much to see there since it was mor eof an industrial town so we just lepaked at the hotel and enjoyed it's amenities. :)
*********************************
Look what
June
made for moi! Nice eh!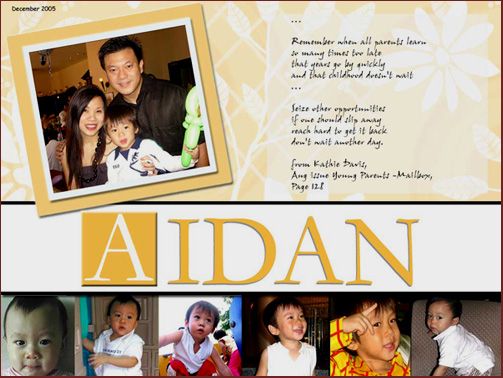 Click on picture for a better view..
**********************************
It was so difficult this year to get Aidan to don the Santa hat and pose for us.. gave up the idea of doing a special xmas card after a while so...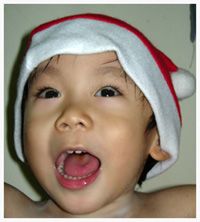 MERRY
CHRISTMAS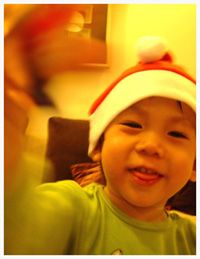 TO
YOU!!!