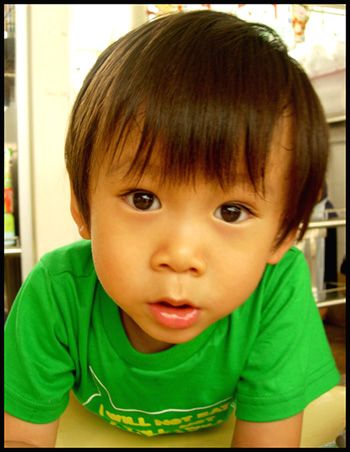 Those doeful eyes of his..I wonder where he got them from. Mine sure don't look like that..I wish they do though. Then I can look this innocent when I'd done something wrong [he'd just finished my glass of sugarcane drink when I wasn't looking]!

Nenita, my helper is back in Philipines with her family. She's been with us for 1 1/2 years already and she's really been a great help. The last time she saw her son was when he was just one year old. He's now 7 years old. She sms-ed me from Philipines saying that she felt really sad. Her son insisted on calling her aunty instead of mommy and he kept avoiding her. Heartache man! Hope that he would bond with her during the 3 weeks she's there and that he'll acknowledge her soon..Think it's gonna be harder for her to leave him to return to Singapore too. It's really tough for them..especially those with families. They are the main-breadwinners and most of the time, the entire famiily is counting on that single paycheck. Nenita is determined to earn as much money so that she's able to put her son to school and ensure that he has a good future...

Was a li' apprehensive to have her gone during the X'mas and New Year period [when we have guests coming over to our place to mess it up] but we knew that she wanted to celebrate the festive season with her family. We do rely on her alot to keep our place in order and looking after the li' one whenever the 2 of us wanted to go out and play..So it meant that we had to forgo any late nite parties this year! Hmm..not sure how I'm gonna manage taking care of Aidan for the next 3 weeks. It's definitely easier when he was a babe who merely ate, crap and zz. He's grown to be such an active boy..getting to be very assertive and stubborn and can be quite a handful. It's been 4 days so far & i tell ya, it really makes me appreciate Nenita more! I wonder how on earth she manages to keep the apartment so clean with that li' bugger constantly turning it upside down at every opportunity! .So far, he hasn't asked for Nenita much, only once the day after she'd left. I'm relieved actually because I was afraid that he was getting too attached to her. I would like to think that me being a sahm in his formative years helped.

Have taken a week's leave in the beginning of Jan to 'bond' more with him. Back to being a sahm albeit for a brief while! Somehow, i think working will be much easier and less stressful!(gah! i hate doing laundry & ironing)!!!



@Serangoon Gdn Market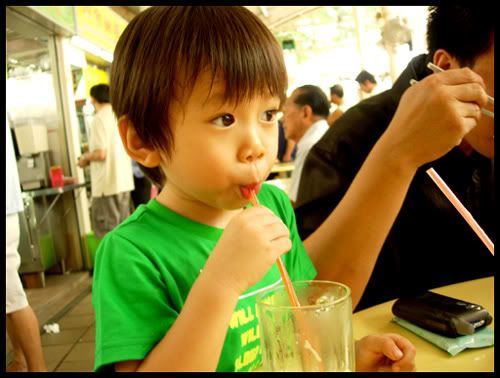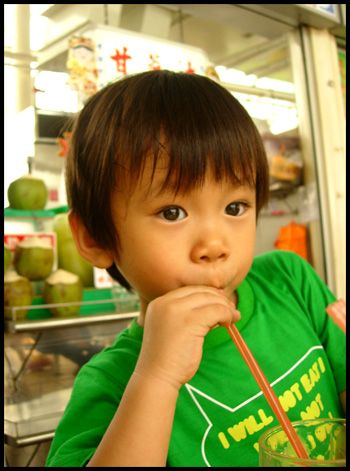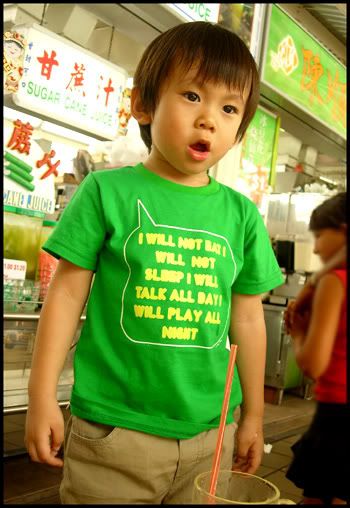 Celebrated his birthday in school with his classmates on the day of his birthday..and it coincided with the school's x'mas party so he had lotsa friends and other parents wishing him a happy birthday on that day..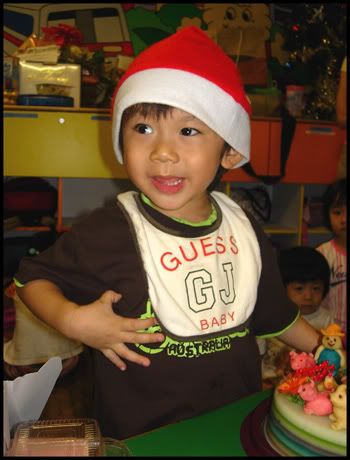 He was already in a X'massy mood when I got there with the food..
*sigh* He's still drools..which explains the bib.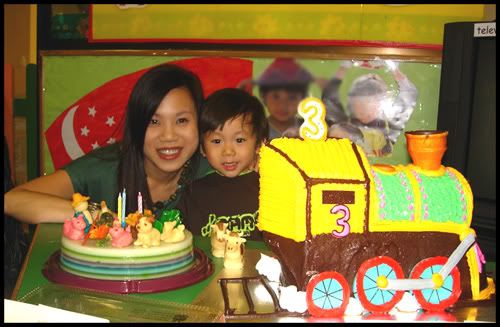 We had 2 cakes..The animal-jelly one (a hit with the girls) was made by Jean's mom and I ordered the train-cake (a hit with the boys) coz I was told by the teacher that there were abt 40 kids and 10+ parents..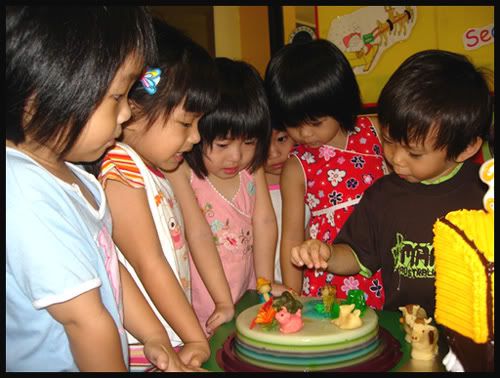 all the girls lurvveed the jelly-cake..
Aidan suddenly became very popular with them..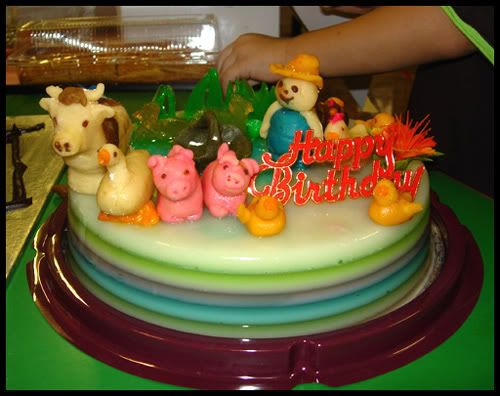 Aidan decorated the cake =)
He's so boyish looking now eh..
I like him in this outfit :)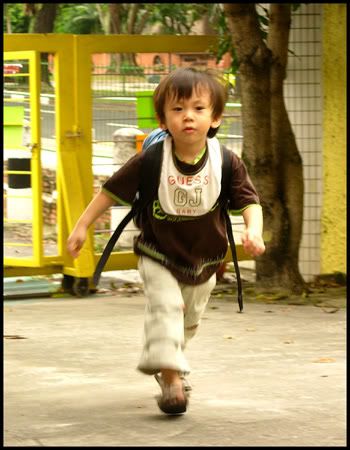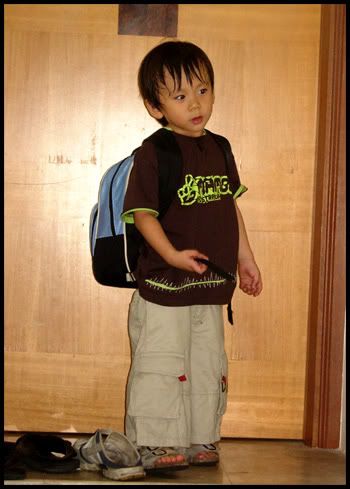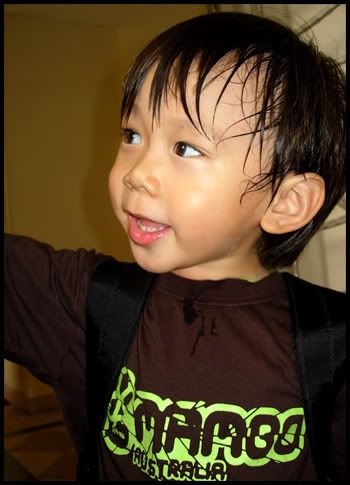 kua simi?!



err..methinks I've been taking too may pics of him..:P

For more info on the jellycake, go here! It tastes as good as it looks.. really yummy!


*****************************

X'mas day with family, kiddos, friends, wine & way too much food!