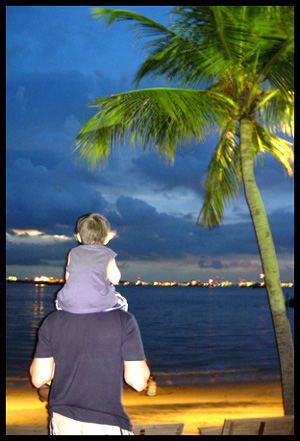 Had to try out the luge at Sentosa especially since many people were raving about it. We almost had to abandon our plans due to the crappy weather but fortunately, the skies were kind to us and only poured after we had our rides & dinner at Coastes. Not surprisingly, the kids enjoyed it. Aidan was going "yeehahh & whoohoooo~" as the luge made it's way down the slope. That boy loves the feeling of wind blowing at his face..Will definitely make our way back there again.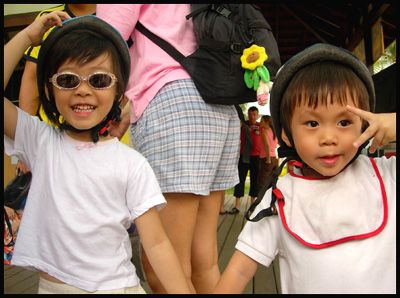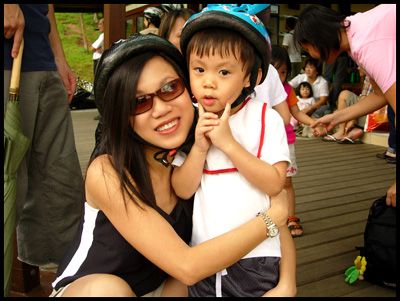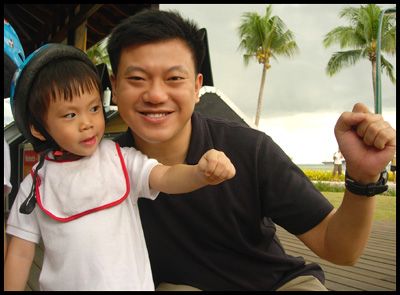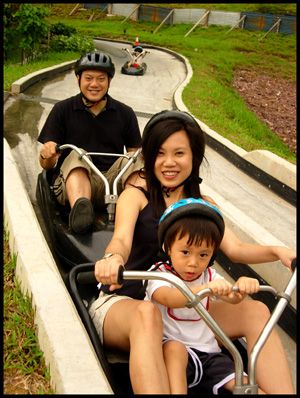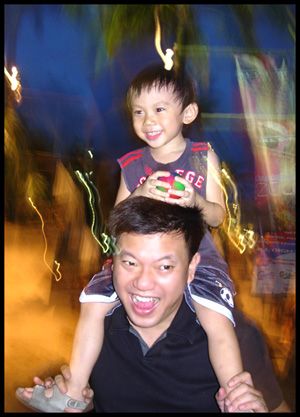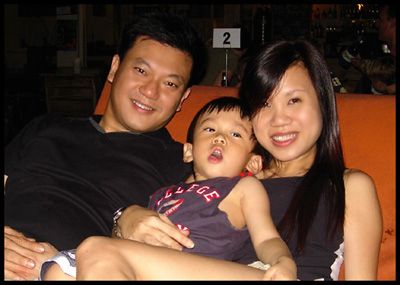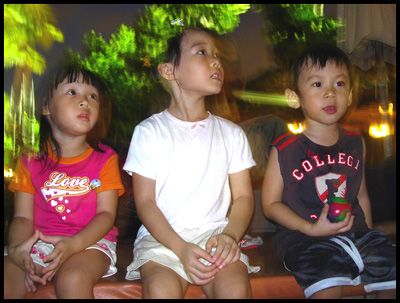 ****************************************


It was the day of reckoning for most of us 2 days ago. Letters were issued to us together with the reward for our 'hard work' last year..yeah, our variable/performance bonuses and increments. Generally, the mood in my department seemed pretty upbeat. I think everyone was pleased with what they'd gotten. Me..I'm contented lah. Always good to have more moolah especially when Chinese New Year is just ard the corner and we'll be duly taxed soon. For the past 3 years, I had zero bonus (2 years of being a sahm and 1/2 year at Mediaworks) so my bank & CPF accounts were quite sad. Nice to see it 'blossoming' now.

Well, just gotta continue to do our best for the brand new year =)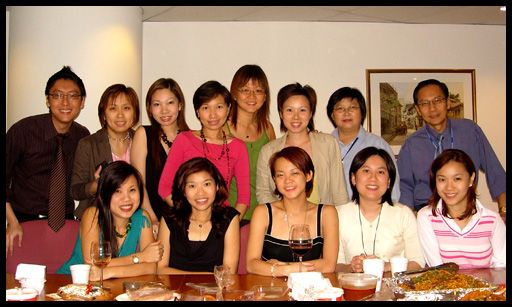 Here's the folks in my dept minus the EVP..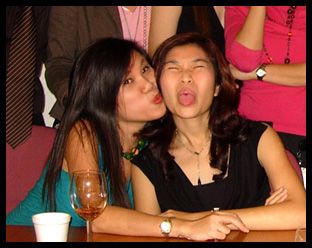 Heh..Agnes will probably slaughter me when she finds out i'd posted this pic..:P
(well, we were in a xmas mood~)
************************************



Overheard the li' one muttering this to himself while he was playing with his lego toys..

Aidan : 1 Dern, 2 Dern, 3 Dern, 4 Dern, 5 Dern, 6 Dern, 7 Dern...AIDAN~!!
*pause* (he then discovered my presence)
Aidan : MamaDern, PapaDern!

So cheeky..!


************************************


Was at the Arcade yesterday. Saw a young boy who looks about 6 years old crying as his dad and a security guard comforted him. He only had one of his sneakers on and everyone seemed to be fussing over his other leg. It was only after I reached the escalator that I'd realised what happened.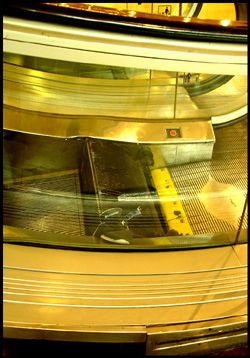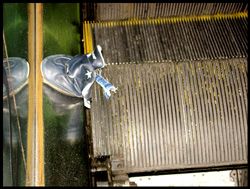 click for larger image


Kinda scary. It seemed that they managed to stop the escalator in time. Must remind myself to watch out for Aidan whenever he's on the escalator.