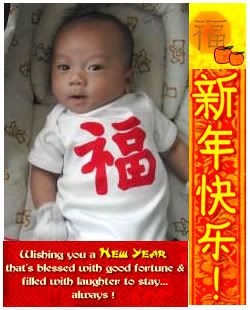 this is still my fave cny pic of the li' one @1 1/2 mths old :) I only have this low resolution pic as my ex-pc crashed with most of Aidan's baby pics (thankfully I have hard copies)..



Some things never change thru the years :)

Wishing all a Happy Lunar New Year!!
Feel free to send Aidan 红包s!!
Current Mood:

chipper