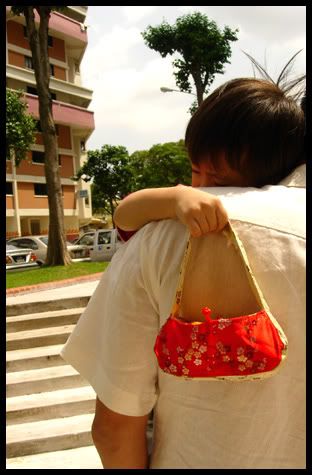 Hubby had the hives ('fung mo') and even though he's seen the doctor twice and taken all the drugs they've prescribed, it ain't helping much. Am thinking of getting some meds from the chinese sinseh instead (any recommendations?). Then he started getting chills on the eve ..think it's probably stomach flu since he got most of the symptoms. Aidan was okay till the first day of Lunar New Year. He was initially fine at my in-laws place..running about and wishing everyone gongxi gongxi..but after a while, he showed signs of fatigue and woefully told us that he had a tummy ache and began to flop about miserably. Realised then that he was running a fever too so we hurriedly brought him home to rest. Think he may have gotten some of hub's virus. Alamak, both my boys are down during the Lunar New Year. Not a great start! So we spent most of the day at home till some friends came over to visit in the evening. Aidan seemed to have recovered slightly by then.

I think Aidan may have over-eaten during the reunion dinner which was held at hubby's uncle place too...He ate 3 bowls of rice and had 2 servings of the yummy soup from the steamboat..When he was finished, he ran off to the living room to play. I thought something wasn't right 'coz he was too quiet so I went looking for him. True enough, that boy had a steamboat ladle (the ones with holes in it) and was dipping it into the aquarium, trying to catch the poor, unsuspecting arrowanas...*arghh*. Checked with uncle this morning and the fishes were still swimming normally in the tank *phew*!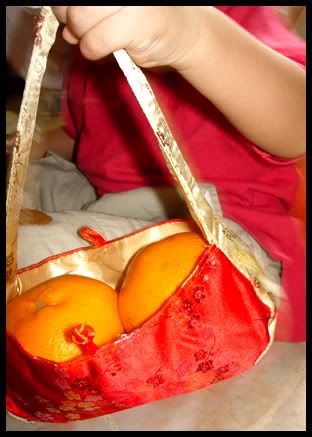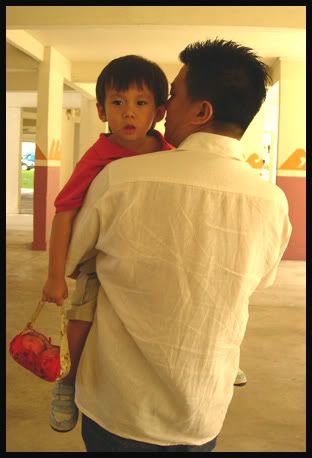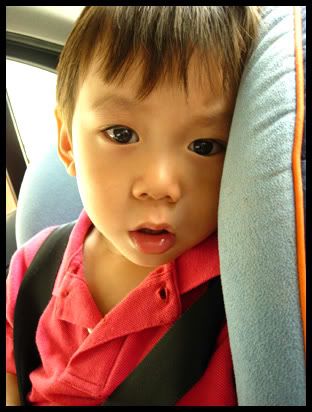 ******************
This videoclip was captured when Darren & Corrina brought Chloe to visit this evening :)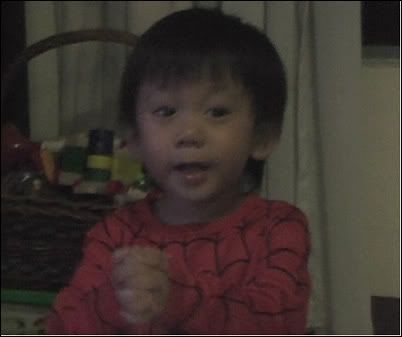 I have no idea what the lyrics are to the song so when Aidan first sang it to us, we were all blur till he started on the 'gong-xi gongxi' chorus :)


******************



Mong's back in Singapore with her family to celebrate the New Year..and also Macy's 3 year old birthday this coming weekend. Was at MOS with her & her hubby on Friday..Those two can still gelek siah! Looking forward to seeing the kiddos soon!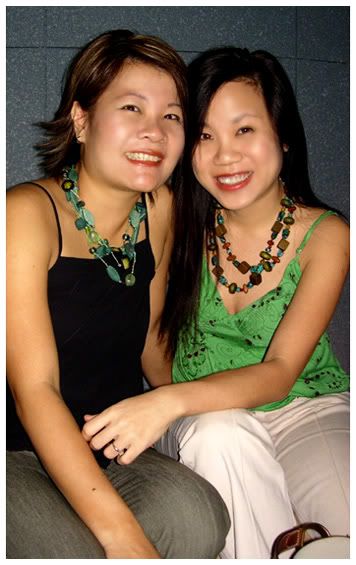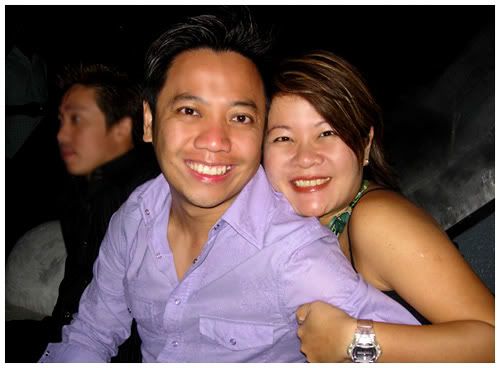 ******************


Okay..bimbo alert! I had my eyelashes permed for the first time. Wanted to trim my brows only initially but was persuaded by the lady boss and thought what the heck, why not. I don't use mascara at all so my lashes are always so darn straight. .Thought it came out looking quite nice. Quite fast..took about 20 minutes only .Let's see how long they'll stay curly :P

Here's something that made me go mmmmmmmm today :). Enjoy!