More visiting on day 2 of CNY! Hubby's still sick so we left him at home to mope. He refused to let me try out the 'egg-rub' on him *sigh*..It felt kinda strange going visiting without him, especially since we were meeting his side of the family. The boy has made a quick recovery and was in high spirits (I think it was probably a case of over-eating). He was so eager to leave the house with his li' bag of mandarins.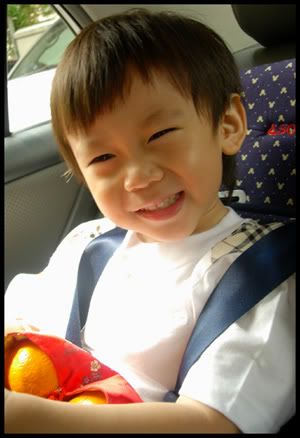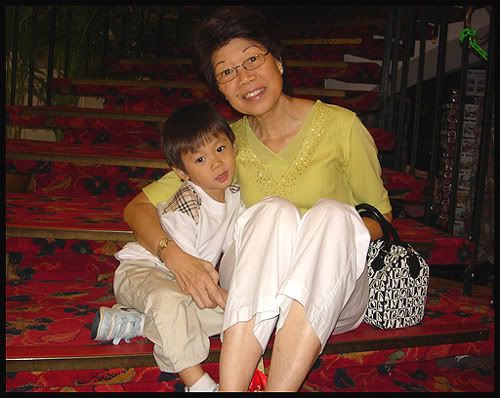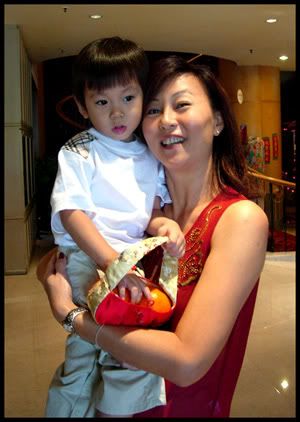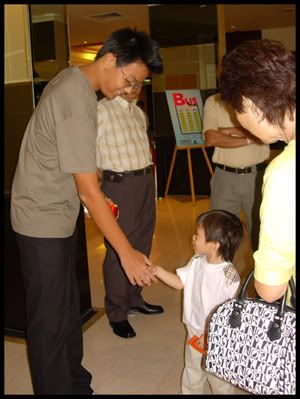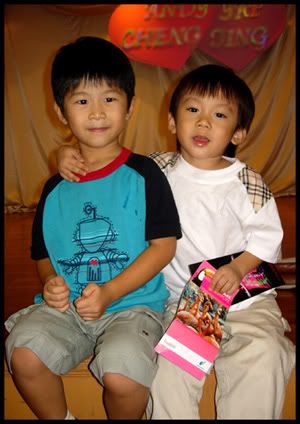 Most of our relatives said Aidan looked like a Japanese boy and that his cousin, Chern Ern looked Korean.
Hmm, I think they look more like their mommies :P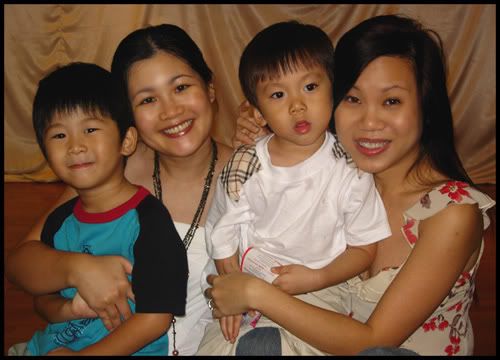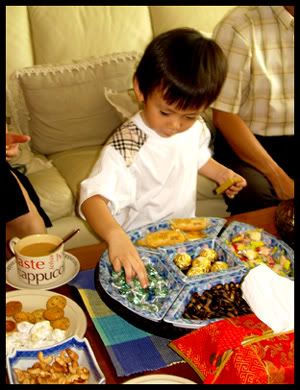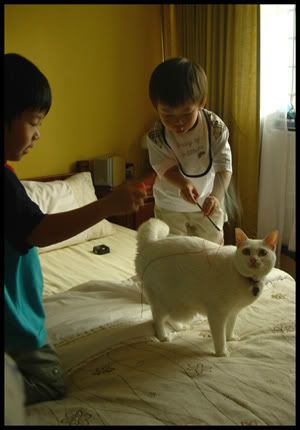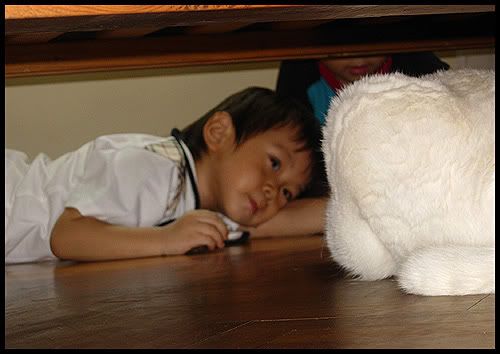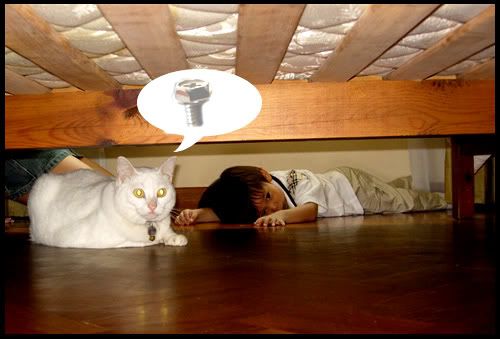 I know it's the year of the dog but the homes we visited had none. Oh, don't worry..the cat (who's named Cash by the way) wasn't harmed at all. He was probably bored with the two boys who were trying so hard to get his attention and then scampered below the bed, out of their reach. Aidan was so forlorn when that happened..

*Argghh* Sick hubby..! No mahjong! No cardgames! My hands are so itchy!!

Since I'm sorta on the topic of dogs/cats, check this out..