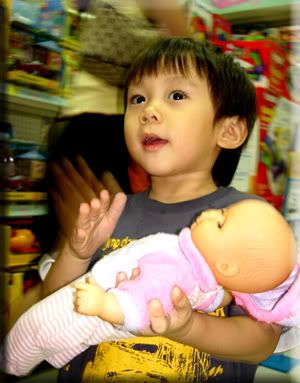 What would you do when your boy is at Toys R Us with his gal-pal and they make a beeline for the dolls & hullahoop section?!

Okay, I blame it on li' Chloe :P This boy simply adores/idolises her and he'll do anything she commands..Gah!! Hmm, maybe I should make sure he has more guy-pals to play with!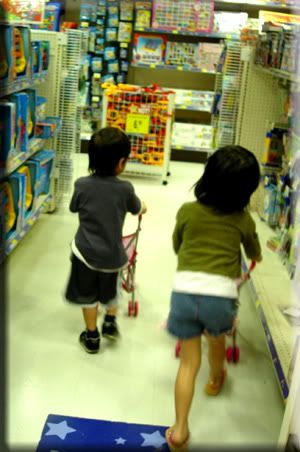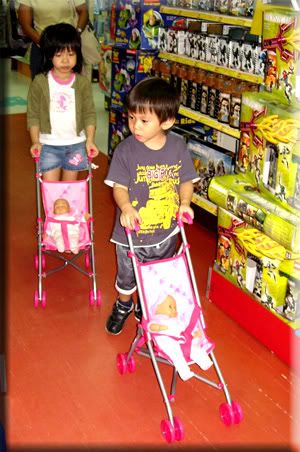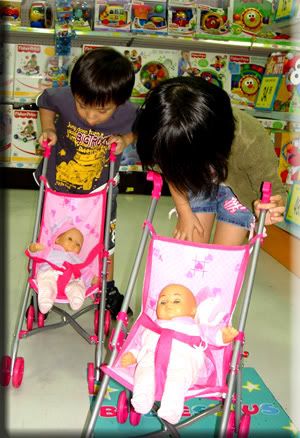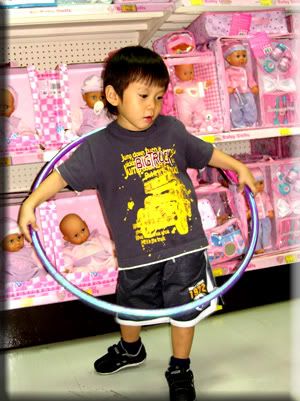 ****************************************

*******************


One of the perks of my job is that i get to arrange lifestyle workshops for the readers and thus attend them for free ;D.. Most people tend not to associate TNP with the activities that we organise..for example, the workshops I've done so far are pilates, golf, hiphop dancing and 9-ball just to name a few. Our workshops are rather popular especially with the ladies, which many people are just as surprised since people also assumes that TNP is mainly read by men (salah..49% of readers are women).

The latest that I did was the bellydancing workshop with Bellydance Discovery. The workshop was conducted yesterday. I got the lead from the blogcon last year (I'd wondered then why they were there in the first place). Yuki, who's the founder of the bellydancing school is a very bubbly and gregarious lady whose love & passion for the dance was infectious. She told us that through bellydancing, she began to appreciate herself even more and it gave her more confidence and provided an outlet for "beauty, grace, joy, femininity and creativity". "I am a BIG girl and am proud of the curves I possess", she declared. She was also a great instructor and made the class really enjoyable..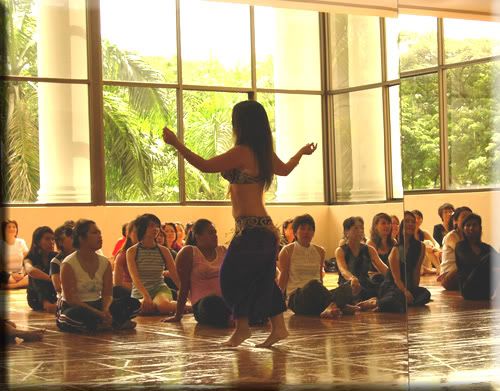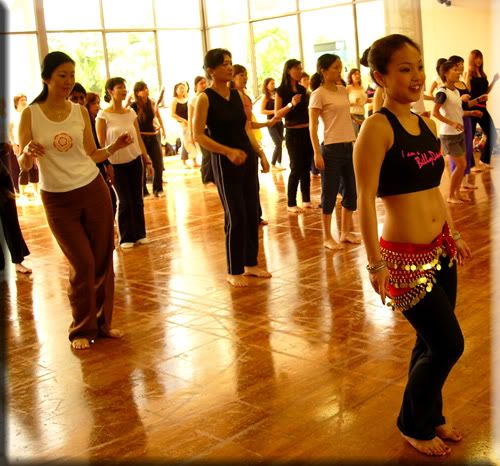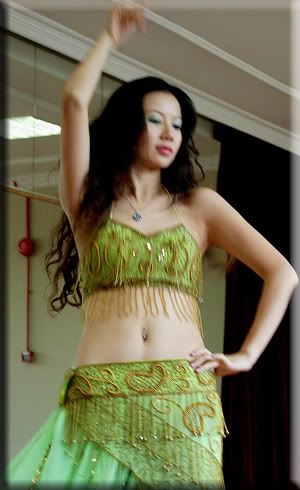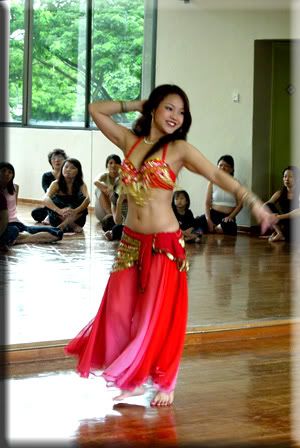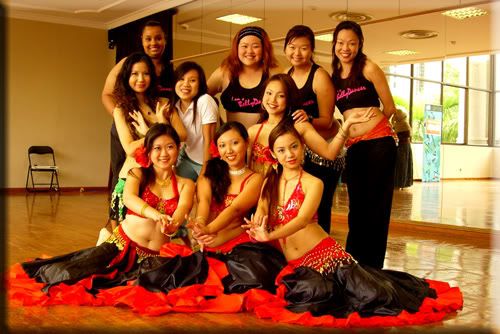 The fabulous Yuki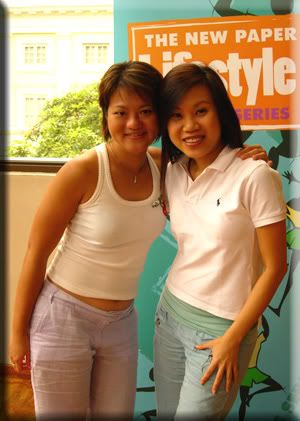 with
vamprila

(i'd invited her to try out the workshop & she sportingly agreed)



Actually, I think bellydancing is a dance form which can be subject to some ridicule especially if one doesnt understand it. I admit, I didn't think too highly of it initially. But you'll think twice when u start attempting it..Those body isolation movements and shimmies took quite a while to master. My major problem was with the head movements (yeah, a li' like the ones you see in those tamil movies)..it just didn't look right when I glanced at the mirror. The great thing abt bellydancing is that you actually look good doing it even if you have some flab on your tummy. I guess that's why many says that this dance is a celebration of the female form. Yuki had some of her girls performing for us. One was this really tall gorgeous lady (in green) [didn't get her name] whose tummy was iron-board flat! The other solo act was done by a shorter and curvier girl Layla (whose nick is Miss Sunshine because of her cheery smile) - yes, that's the one in red. Both ladies were beautiful but I found the latter's performance more alluring mainly because of her belly movements (well her fats - very little of it though, jiggled more)..

Am planning more workshops for the rest of the year..Heh, since we're the organiser, we sorta get to pick what we want to do (but subject to the presenter (HSBC)'s approval)..Am thinking of doing salsa, yoga and lindyhop classes. Open to other suggestions too. Anyone interested in joining, do let me know. Will keep you in the loop.

Interesting tidbit abt bellydancing : Oral traditions handed through generations of women states that Oriental dance originated as a means of helping women prepare their abdominal muscles for labor.