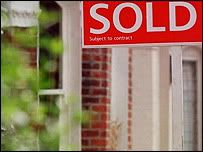 We've finally sold
our unit!
Even though we've already purchased
another apartment
quite some time ago, we weren't exactly active in trying to market our current place. It was pure laziness and nonchalence on my part! But when the date of the handover of our new place drew nearer (end of April to be exact), it occurred to me *duh* that if we don't get our apartment sold, we may end up servicing two mortgages!
What we'd done (before we got in touch with our present agents) was to contact 2 housing agents. One was my mom's friend who dealt mainly with industrial properties and he only managed to get one couple to view our place and after that, he MIAed. The other was an agent who was recommended by hubby's colleague. Granted he was hardworking and managed to garner many potential buyers. But no one expressed any keen interest even though most of them
oohed
and
ahhed
at the deco and commented at how well we've maintained the place. To be fair, we knew that our apartment wasn't exactly the easiest to market. The living & study area + Aidan's bedroom get hit directly by the afternoon sun. Aidan's room especially can get pretty warm and even at night, I can still feel the heat emanating from the wall.. The view from our living area was of the main road junction which isn't really a pretty sight unless u like traffic and the sound of car horns (and once in a while cars crashing). It was also on a low floor and it was #4 to boot.. Furthermore, there were several other units in our condo that were also on sale and some have been in the market longer than ours. The only thing we were banking on was that the potential buyers would liked how we've done up the place..
Which in the case of the soon-to-be owner of our apt..was exactly the reason why they were attracted to our apartment. It was really a fast sale! The buyer (who's incidentally a DJ at one of our local radio station) & his wife-to-be came over last Sunday to view the place. They apparently liked it alot especially the reno works we've done. .They had a second look on Tuesday, this time with the guy's parents. His parents were very thorough.. they peered at and scrutinized every nook and corners & pointed out several cracks and flaws, some which I'd never noticed before! I thought that it was probably a goner since the older folks tended to be fussier. But i was proven wrong when they actually made an offer that very evening & we counter offered and a deal was finally struck and yesterday, we received the 1% deposit ! All within the span of one week!
Gotta really thank
Diana
and
Nicole
..Am highly recommending them to anyone who needs housing agents. They were really prompt in their follow-up after I'd called them (which was only abt 1 1/2 weeks go) and this couple was the first client they'd brought over. In fact, they had also introduced another potential buyer who had expressed strong interest (he kept telling us how much he liked the design and how well we'd maintained the place) but he couldn't make an offer till his mom who's in Malaysia seen the place personally.
Strangely..after we'd gotten the call that the sale was on..I felt sad. Even though we'd only had this apartment for abt 5 years, we've spent many memorable times here [we had Aidan while living here :) ].. This was our very first apartment..one that we could call our own. I'd spent countless hours planning its renovation and decorating it and enjoyed every moment of it. I decided on the design dictating to the decorator what I wanted done and chose the furnitures and fixtures to go with it. Hubby gave me free rein since he was too busy with work (think he's gonna be more hands-on with apartment #2 :P). Well, at least this place is going to someone who does appreciate what I've done..I understand that they won't be spending much on reno since they liked it the way it is..
Will most likely be engaging
this ID firm
to do up our new apartment..Don't think I'll have as much time to be that involved in the reno of our place so I rather entrust it to someone whose vision is inline with ours..We don't have much time now since we gotta handover this apartment in a mere 10 weeks...
****************************************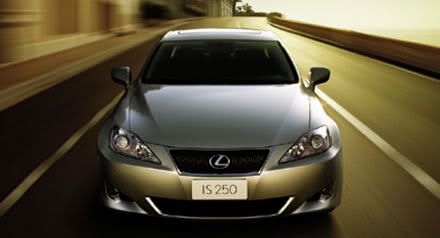 Another big purchase soon although (thankfully) I'm not contributing financially to this.. :P Current car's gonna be 5 years old soon so hubby thinks it's abt time to switch to another car. We'd spent the last few weekends visiting car showrooms and he's finally decided on
this very model
..It was one of my faves too. Can you imagine, he actually wanted a
Golf GTI
initially - thankfully, they didn't have stock (and the corporate sales lady was simply uncontactable *heng ah*)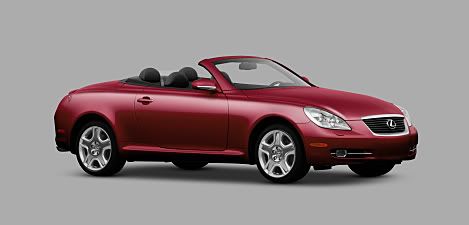 But when I was at the showroom, I just couldn't take my eyes off this beauty! Even Aidan was attracted to it and kept saying "I want red car!". The boy has impeccable taste :p Gorgeous but totally impractical and oh so expensive! Oh well, one can always dream right? :)
Current Mood:

cheerful