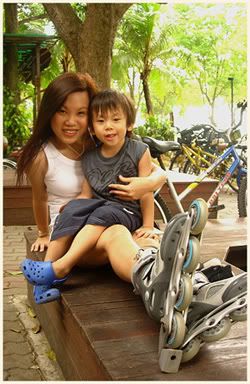 Gawd..we were horrible during the long break. Had originally intended to book a room at Sentosa so that we could enjoy the nice breeze and the sea but unfortunately, it seemed like many others had the same idea too and they didn't wait until the day before to book. Resorts at places like Bintan and Batam were fully booked too. Serves us right for not planning early!

So we spent the long weekend at home. And even worse, we napped most of the days away. I blame it on Aidan. He looked so restful and sweet while having his afternoon nap and the both of us just couldn't resist crawling into bed with him..What was meant to be a few minutes of shut eye turned out to be 4 hours of blissful sleep. Chum..We felt guilty when we did it on Friday..and yet we continued to do so on Saturday and again on Sunday.

Family of piggies *sigh*.. Oh well, rest is good =)

Aidan watching his current fave cartoon - Little Einstein.
He ♥ the show because they travel around in a li' red rocket ship!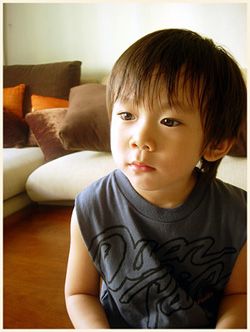 He got scared for a moment when a crocodile appeared and he clung to his daddy and was so relieved when the li' Einsteins escaped from the reptile..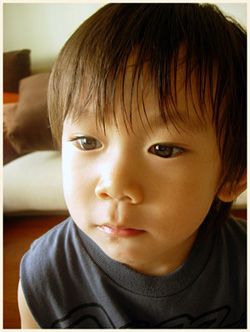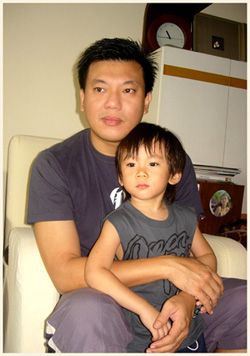 To the beach for some badly needed exercise =)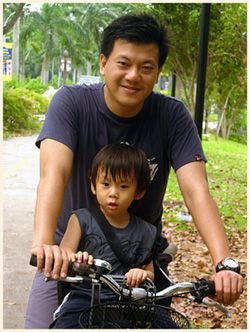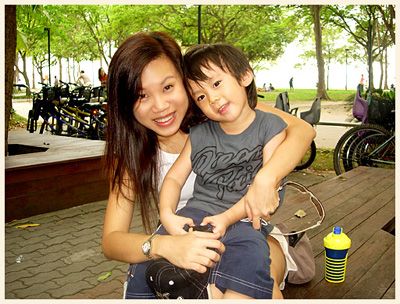 ***************************
Mother's Day Dinner at Wah Lok, Carlton Hotel
Too bad my brother, Junior and his wife couldn't join us..missed you bro!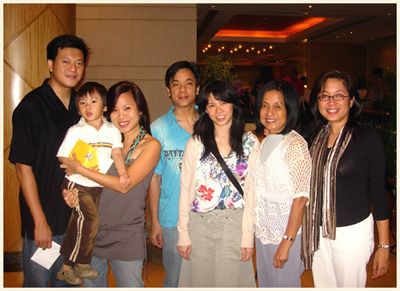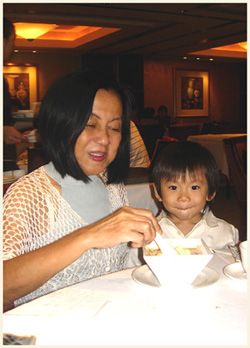 Mom feeding the boy some icecream..
Check out that face of his! Saliva dripping!