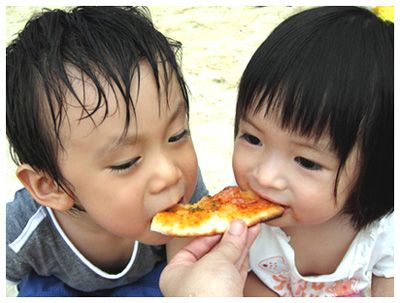 Had a scouting event for TNP New Face at Sentosa yesterday..so I decided what the heck, might as well bring the family along so that the li' one can have fun too! My colleague, Maureen who's now the chairperson of the New Face committee had the same idea too! And that was how Aidan met pretty li' Nicole. The boy ignored her initially ..but when Maureen started unloading all of Nicole's beach toys, Aidan's eyes widened and it dawned on him that getting to know this li' girl may not be a bad idea afterall..and that's how the two started playing together (
so jian!
) :)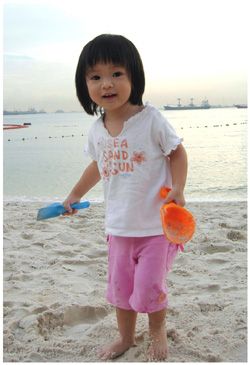 She's so pretty!!!!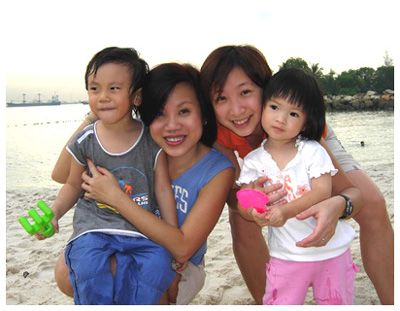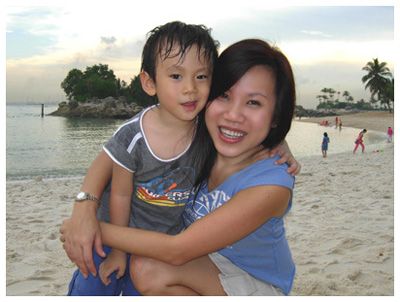 boy played so much till he was completely drenched with his perspiration..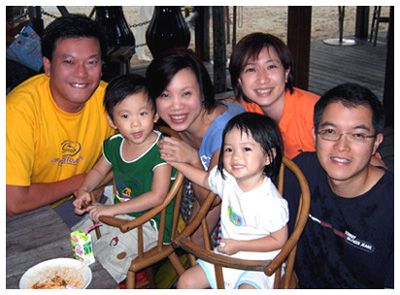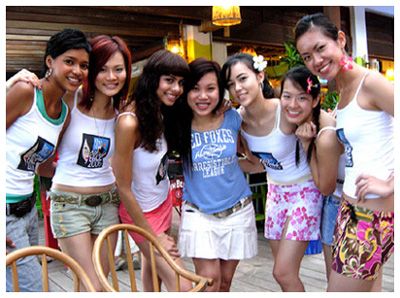 from left :Siti,Sophie,Rachel,Cris,Gwen,Dymphna,Pie Ling & Lynn..
Great bunch of gals. Never had any problems with them & they took their sat off to help me with this event! hopefully this year's bunch will be just as fun!
**********************************
It's really a small world out there..Maureen and I first knew each about 16 years ago where we had worked in a consultancy firm together..and we met again after I joined SPH. When I introduced Maureen's husband , Bun to my hub yesterday, the former was like.."Eh, we know each other! He's my reservist mate!". Hubby was surprised that I knew his wife too!
Nowadays, it does seem like everyone's connected in fewer than six degrees..And being on lj certainly aids in the closer connection for sure. And because I post pics of my family and close pals regularly, they get 'recognised' too. Few weeks ago, a ljer pal saw my husband at a pub and she smsed me telling me that he was there and whether I was with him. So I texted him & asked him whether he was at that particular pub (I knew he was out with his colleagues drinking..just didn't know where). He was blur and messaged back
"are you spying on me?!!"
And an anonymous reader left a comment in one of my earlier post stating that he/she saw him in Bangkok. I was thinking to myself that if he'd gone there w/out telling me, I'll probably won't be that amused :P
Heh..posting his pics here may have some pros afterall (he'll probably disagree though :P)