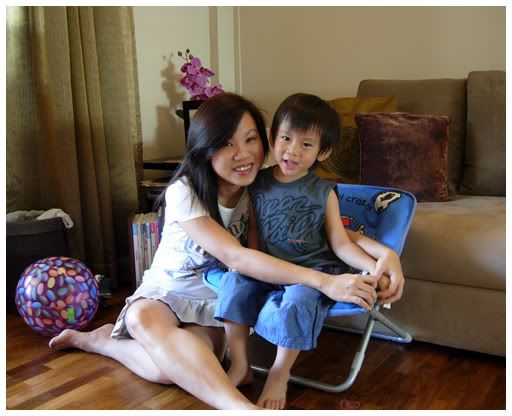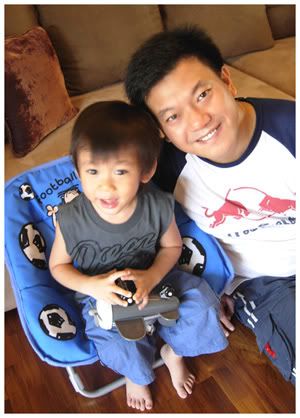 Been MIA from LJ for close to two weeks. Had been busy with the renovations for the apartment followed by our moving-in. It was such a mad rush but thankfully, our ID person Sharon did a fab job given that we'd given her such a short lead time. Can you imagine, we only briefed her abt 1 1/2 months ago and started buying our new items just 3 weeks ago! We had no choice because the new buyers were taking over our previous place at end June. We've since settled in nicely at our new abode..Aidan loves it here too especially what we've done to his room. He always shows off the his stars/moon lights to guests.

Not everything's done up yet though..Some furnitures are still outstanding (coffee table/balcony furnitures) and we still have some carpentry works to be done (esp to hide some of the electronics wiring) and we haven't exactly style up the place nicely yet! But it's looking quite comfy now!



Before & After :)


We changed the layout of the bedroom entirely!


Added a mirror feature at the dining area. The painting is meant to be on the left side of the wall and the plant's just there till we get a new one (the current [fake] plant is very bare because Aidan has been plucking its leaves regularly *sigh*)


Built-in study tables and shelves at the end of the room..Study room is still in a mess as we have yet to unpack our stuff.


Gotta look for a coffee table,a rug & a nice painting for the wall behind the sofa!


Aidan's blueee room..curtains not up yet!

Pictures of my place here.