How time flies. It seemed like not long ago when I wrote abt helping out at our inaugural SPH Ink Awards last year...This year's event took place yesterday so again, I was there to witness it..

The Ink Awards organised by SPH basically recognises excellence in creative print advertising.This year's awards was tweaked a little..Scam ads entries were no longer permitted and entries must have run in our papers with a minimum ad commitment. A scam advertisement is neither requested by nor paid for by the client. It can be said that such an ad was created with the sole purpose of winning awards..and usually done without thinking of the market and consumers in mind which makes it very contrived. Last year's Grand Prix winner was such an ad. I think this is a great move!

Anyway, I was there just to help out with the event, just some fluffy stuff like being up on stage to handover the trophies to my bosses for them to present to the winners..But of course, we took the opportunity to take as many group pics as possible :P


The Grand Prix winner from FCB Singapore emerged with its Baygon Mosquito Killer campaign for SC Johnson & Son
Fantastic print campaign..what won me over was their clever copy..


Not surprisingly, atomz i!'s ad for Agri-Food & Veterinary Authority ofSingapore, titled You Can't Teach Them To Play Safe, won the Reader's Choice which was determined by readers' votes. It was one of my fave too. FCB's ad received the 2nd highest votes which shows that our readers do appreciate quality ads..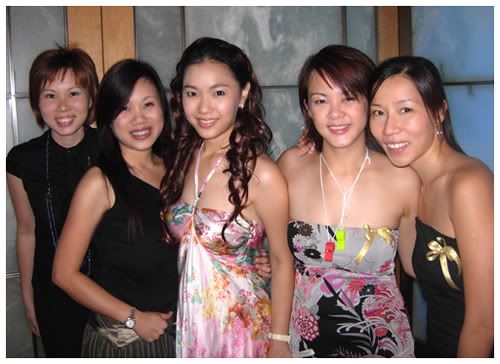 with Huey Jiuan,Janice,
Chew Wee and Ruth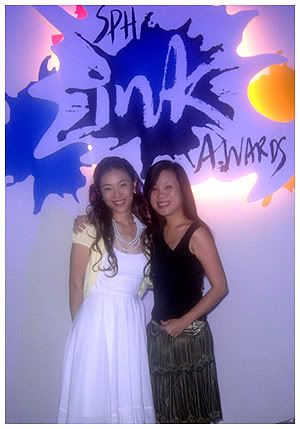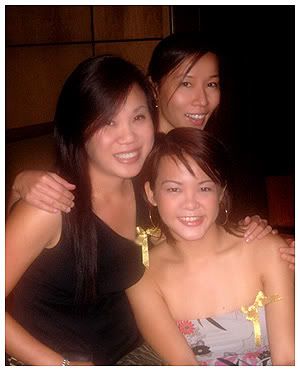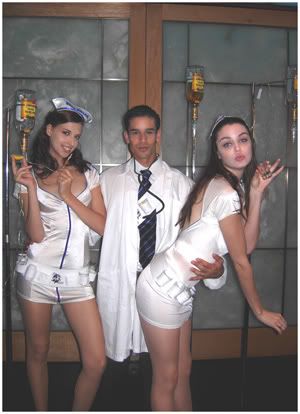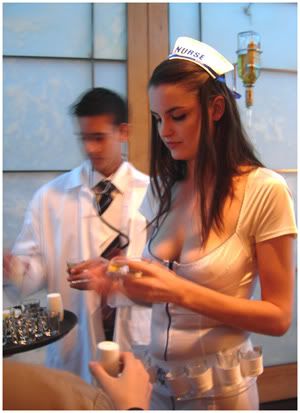 The tequila nurses :P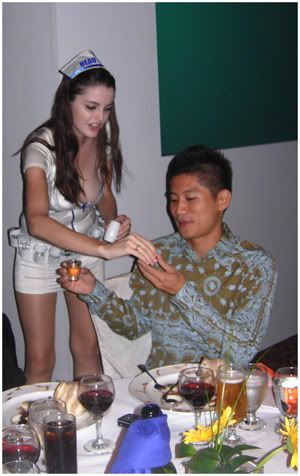 Sam getting his fix!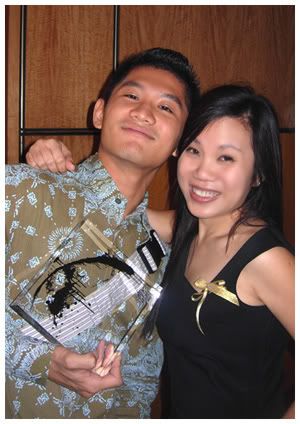 Sam holding on tight to one of the trophies his company won...
Robinsons' X'mas print campaign received a total of 3 awards that night..
Can't wait to see their upcoming X'mas ad campaign..

my flickr album for Ink Awards here and check out the vodcast here
***************************************
Back closer to home, I've enrolled Aidan in Gifted Artists, an art programme for children, which is located within our condo compounds.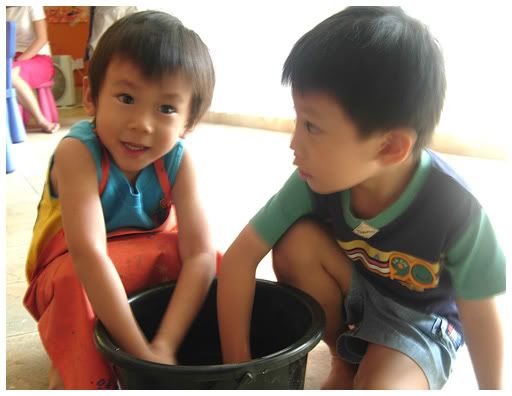 Nah, I'm not harbouring some great expectations of him being a gifted painter..Its
just that most of the time the boy spends his afternoon napping, watching television or in front of the pc..I'm afraid that if this carries on, his eyesight will be affected plus that he'll become a tv/pc addict (just like his mommy). So letting him do some other activity would be good...And hopefully by allowing him to let out his creativity this way, he'll spare our clean, bare walls!!