I think I'm getting senile. First, I forgot about our wedding anniversary. Then it completely slipped my mind that ahbang's birthday was on Sat 14th, one day after the New Face event. He was in Indonesia, scuba-diving (yeah, in this haze - crazy right?). He only returned on Sun night at about 11pm and by that time, I was already quite mabok due to the consecutive days of late nights and total lack of zz. It was only this morning on the way to work that I realised..damn, I'd completely forgotten about it. I didn't even wish him at all! I swear..I'm getting old ahead of time (then again, I am old already! *sob*).

Thanks
Pei Fen for rushing down the pressie at such short notice! I really owe you man!! So farnee lah you.."Saving your marriage is more important than collecting money!" He's delighted with the pressie and it's now sitting nicely in his car =)


He turns 37 at last!
He always telling people that he married an 'older woman' and it's on his birthday that we are finally the 'same age'..*bleah*
*Argh* We'll both be turning 40 in a mere 3 years time. Can't believe it!
________________________________________
______
Some pics taken during the weekend
The 2 ♥ birds@Mong's house on Sat
I dig this part of her house mostest - the dining area!
Headed down to Taka on Sunday where 5 of the New Face girls were selected to do a fashion show for Daniel Boey
Didn't managed to take any pics of them on stage and the only ones I could find in Clupsnap were 'Peggy-centric'..
She has a huge fan base there.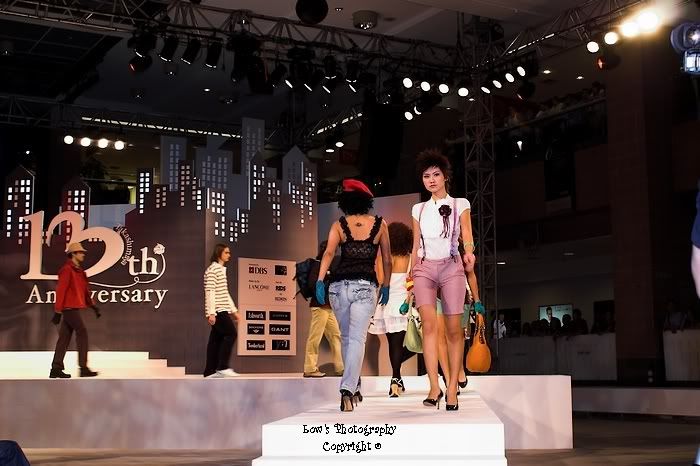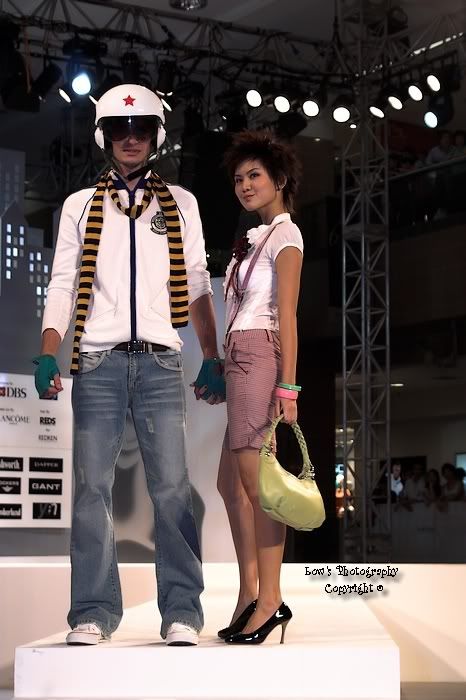 Backstage with Daniel Boey & Ziza,Peggy,Jacqueline,Nargis & Tanja
with Ginger & Lynn at Sushi Tei
the cheeky boy offering me a toast~